With the Band by L.A. Witt
Publisher: Loose Id
Genre: GLBT, Gay, Romance, Contemporary
Length: 216 pages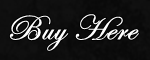 Summary:
Hard rock band Schadenfreude is finally on the verge of the success that's eluded them for the last several years. With Aaron McClure as their new lead singer, nothing's going to stop them…except maybe a steamy, secret relationship between Aaron and bassist Bastian Koehler. Aaron knows all too well what can happen when band members get involved with each other. After all, his last band was a casualty of his last relationship, and Schadenfreude forbids band members from dating for that very reason. But Bastian is too hot to resist, and besides, it's just sex, so what's the harm?
Bastian has just gotten out of a long relationship with his volatile ex-fiancée when Aaron catches his eye. The sexy singer is irresistible, and in spite of the potential for strife within the band if this comes out, Bastian can't help himself.
Their passion in the bedroom is rivaled only by their ambition as musicians, though, and pretty soon, it's going to tear them, and Schadenfreude apart, if they can't get back to playing with the band.
Publisher's Note: This book contains explicit sexual content, graphic language, and situations that some readers may find objectionable: Male/male sexual practices.
Lasha's Review:
I love musicians, and stories that have hot rockers getting together are even better – Joe Perry and Steven Tyler watch out for Bastian and Aaron! L.A. Witt weaves a sexy tale about Aaron McClure who, after a bad break-up with his guitarist from his previous band, decides to head home and join his sister and brother's band, Schadenfreude, in an effort to re-join the music industry. Told from Aaron's POV, With the Band takes the reader through the band's triumphs and disappointments trying to get a record deal in Seattle.
One of the best things about this book was that the characters seemed drawn from real life and I could see Andre, Bastian, Aaron, Todd and Elena and their own individual personalities on each page. Their desires, fears and frustrations were vividly described. I loved that even the secondary characters were well-written. The only niggle I had with With the Band was the pacing of the novel, which was a slow build-up rather than a fast ride, which I rather expected with members from a hard rock band. Other than that, this book was a delightful read.
So if you like a sexy German-speaking protagonist who likes to have incendiary sex with his boyfriend, rock and roll music and well-drawn secondary characters, this is the book for you!
Rated 4 Delightful Divas by Lasha!