Rain by L.A. Witt
Publisher: Dreamspinner Press
Genre: Gay M/M Contemporary Romance
Length: Novella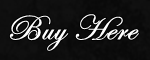 Summary:
Brandon Stewart and Dustin Walker started dating two years ago after meeting in the local bar over a game of pool. Dustin has struggled to come out to his homophobic family and come clean about his relationship with Brandon, and now they're planning to get married. Now, in a bid to fix broken ties, Dustin's brother Tristan is trying to reconnect with him, which makes Brandon wonder if he, too, can mend fences with his own estranged brother. But is sixteen years of silence long enough for old wounds to heal?
Kathy's Review:
When I realised that Rain is the follow-up story to L.A. Witt's Rules of Engagement I couldn't get my hands on it fast enough!
I loved Brandon and Dustin's original story and watching as Dustin learned about a side of himself that he never suspected much less expected, was such a treat…even with the attendant tension, and pain. I was going to say angst—and I guess this story can qualify as somewhat angsty—but it's not got the element of self-pity and 'oh woe is me' that I often associate with the word.
And yes, I thoroughly enjoyed the first book, but I think in many ways Rain surpasses it for plain reaching out to the reader's heart, hanging on and not letting go even a smidge.
Even though Brandon and Dustin have been together for two years, there are still moments of hurt. Surprisingly, it's not even all on Dustin's side, although Brandon certainly didn't see it in himself. But it was there and for pretty much the same reason. I was tearing up on more than one occasion and that rather surprised me; I figured all the emotional upheaval—two years later yet—was all behind them. Boy was I wrong!
And I'm sure that in my review for Rules of Engagement I made mention of Witt's superb storytelling…and if I didn't, I was quite remiss.
Ms. Witt has once again pulled out all stops and sent us off on a journey of discovery and love and again, all I can say is Wow. Well actually I can say more than that, but that does say a fair bit.
Not only do we see how Brandon and Dustin are doing together as a couple, but their families come into play as well and this is at the heart of so much of the emotional…upheaval may be too strong a word, but it's close.
Rain is powerful and raw and honest… and it's a wonderful sequel to the first book. While I honestly think that it could stand on its own, why do that when the two together make such a wonderful whole?
Rated 4½ Delightful Divas by Kathy!