Cowboy Domination by Stacey Espino
Publisher: Siren-Bookstrand
Genre: Erotic, Menage, Cowboy/Western
Length: 161 pages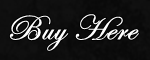 Summary:
Ménage Amour: Erotic Cowboy Ménage a Quatre Romance, M/F/M/M, bondage, sex toys, public exhibition
Callie will do anything to save her grandfather's farm. She's even ready to offer her body to one of the wealthy Black brothers in exchange for peace of mind. What she doesn't expect is how much she loves being dominated by the kinky trio. But can she trust the known playboys with her heart?
Colton and his brothers can't get enough of the feisty blonde cowgirl with the wicked tongue and killer curves. They love playing their naughty games with Callie but never want the fun to end. Before they can convince her that she belongs to them, they'll have to prove their intentions are honourable.
Lily's Review:
Callie is a head strong beautiful cowgirl with a heart of gold that will do anything to save her farm, even sleep with men that she views as the enemy . Colton, Waylon and Boyd don't have the slightest idea what they did to tick off the fire cracker from the farm up the road, but she has them twisted up and wanting her in ways that they can't explain. Colton and Waylon offer her a taste of a forbidden ménage, but Boyd touches her soul in a way that has never been done before. Callie doesn't know how she can ever choose between her three rugged cowboys or if she can even trust them!
Cowboy Domination by Stacey Espino was a fun, sexy read that I finished in one sitting. I loved each of the brothers and the development that was put into each of them. The love scenes were smoking hot and extremely well written. Watching Callie's relationship grow with each of the brothers was a truly enjoyable journey. Cowboy Domination was hot and sexy, yet still warm and loving. These cowboys know what they want and will stop at nothing to get it!:
Rated 4 Delightful Divas by Lily!