Submit with Me by Amber Skyze
Publisher: Ellora's Cave
Genre: BDSM, Erotic Romance
Length: Quickie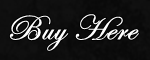 Review Copy Received from Publisher
Summary:
Rena is on a quest to get laid and she's willing to go to any length to fulfill her need.
Marc has a thirst for a submissive. He longs to find someone he can bring to the edge of ecstasy and rein back in before an orgasm. He wants to tie, tease and torture his submissive, pushing the limits of sexual awareness.
When he offers Rena five hundred dollars to be his sub for the night, he gets more than he bargained for. This spitfire is about to show him a thing or two about submitting.
Dakota's Review:
I had high hopes for this book. It started out wonderfully.
A strong willed woman on the prowl to find a man to fulfill her sexual needs. I was even intrigued by the idea of her finding a Dom who would demand her submission and even pay her for it. The sex was hot and sizzling. Rena is absolutely a woman I can relate to, and Marc was yummy, even though he wasn't as dominant as I expected. As far as the plot, it was fast paced and before I knew it I was done.
Now as for my rating, Ms Skyze had a wonderful premise for this book, and I'd say she delivered it in spades until the last few pages. While I am not going to give away the end of Submit with Me – I would never do that to an author, I will have to say that for those who love true BDSM books, this may not be the book for you. But for those that love a bit of naughty and even rough sex. I'd say go for it.
Rated 3 1/2 Delightful Divas by Dakota