Pack by Teya Martin
Publisher: Siren-Bookstrand
Genre: GLBT (M/M), Erotic, Paranormal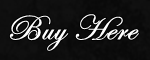 Review Copy Received from Publisher
Summary:
Despite being different, Zacky has maintained a strict level of denial, although his inability to digest anything but meat, preferably raw meat, is impossible to hide or deny. His puritanical and violent father controls him with religion and fear, and he leads a quiet, lonely life.
After his twenty-first birthday, he starts to lose control of everything he's repressed, especially when he meets Tyler, a man who fascinates and terrifies him. Tyler and his friends force him to realize that he is not only gay but not quite human.
Now he can no longer digest anything but blood, and his growing desires for Tyler and for blood conflict with everything he's been taught is right. He fights it, even knowing that he's hurting himself and Tyler in the process, and even when he accepts that he has to leave his home when the time comes for them to move on.
Rhonda's Review:
I'll just start by saying that I absolutely adore Zacky and Tyler! Teya Martin has a very special couple with these two men.
The story is different from other paranormal stories I've read but she makes it work. You feel sorry for Zacky because of the life he has lived with his father, but it just makes you cheer him along when he finds Tyler. Seeing everything that both Zacky and Tyler have gone through in their lives, you just want them to be so happy together. It was hard to witness Zacky's resist being with Tyler and the pain it caused Tyler, but you could also see the pain it caused Zacky knowing he was causing Tyler pain.
All the characters in Ms. Martin's story are very multifaceted, in that most of them you want to see get their own happy ever after. The only part of the story I had trouble with, was when Tyler's brother makes his appearance and the violence he brings with him.
Other than that, I will most definitely be recommending Pack by Teya Martin to everyone I can. In addition, I cannot wait to see the next story in this series.
Rated 4.5 Delightful Divas by Rhonda!