The Reason for the Season by Chrissy Munder
Publisher: Dreamspinner Press
Genre:M/M, Holiday
Length: 52 Pages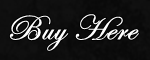 Summary: All college student Adam Everett is trying to do is get to his sister's house for holiday break. First his car breaks down, then his ride takes off to Vegas with his gas money, forcing Adam to come up with a Plan C. His last hope is a campus ride exchange, where he ends up with the reluctant Michael Brennan. When a "snowpocalypse" forces them to share a motel room, they soon find out there's more than one reason for the chance happenings of the season.
Samhain Queene's Review:
Beautiful is what first comes to mind with The Reason for the Season by Chrissy Mulder. I'm not even sure what I was expecting having read the summary but I was taken by surprise and happily followed along.
Adam was only trying to get to his sister's so she and her children wouldn't be alone for the holidays. Car trouble, snow and a friend bailing on him made him wonder how he was going to make it happen. The chance calling of a number found on the campus ride exchange sets off a tense and fraught filled ride into the "snowpocalypse" with Michael.
Michael, heartbroken and torn, decides to brave the elements and take Adam to Flint. He has his own reasons for traveling which he doesn't share until he and Adam finally come together. Neither expected to be caught in the worst storm of the century and forced to share a hotel room. But luckily for them it turns out to be what they need to take the tenuous friendship they began on the drive to what they need.
Chrissy Mulder has gifted us with a wonderful present in The Reason for the Season.
Rated 5 Delightful Divas and a Recommended Read by Samhain Queene!