Rescue Me by Jennifer Johnson
Publisher: Turquoise Morning Press
Genre: Sweet Contemporary Romance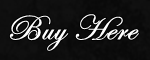 Review Copy Received from Publisher
Summary:
Sitting in front of her parents' house in a U-Haul truck at midnight, Amy Mann decides it's time to break it to them that she's divorced from her husband and moving back home with her seven-year-old son, Toby. As Amy settles into her hometown, she has a plan to get out of debt, get her college degree, and put her life together.
Enter Captain Riley Pennimon, local firefighter and superhero to Amy's son. Riley is kind, brave, and civic-minded. The captain does not fit into Amy's putting-her-life-together plan, and yet he is way too good looking without a shirt. Much to Amy's chagrin, Toby decides that Riley is just what they need for a happily-ever-after.
But, can Amy make peace with the demons of her mistakes and let the captain rescue her? And…can Riley let go of the pain of his past and grab onto the family he's always wanted?
Kris's Review:
It's a great, slow romance told in the third person limited point of view of Amy. She's just moved back home to her parents' with her son, Toby, because of a divorce, and she's having a hard time of it. She immediately endeared herself to me, because she's so fiercely independent, or at least needs to be. Her romance with fireman Riley Pennimon is slow budding and slow building, with some unresolved sexual tension that doesn't actually get resolved, even though the plot wraps up nicely.
Amy is tough but currently in a vulnerable position, and the mix of fragile but striving to be strong is wonderful. Her relationship with her son is very real, with him being sometimes resentful that she works so much. For example, I loved the way he started hanging out with 'Mr. Penny Man' and the way their relationship evolved. They seem like a father and a son, but without the inherent resentment kids (and most grown-ups) have towards their real parents. It's a slightly unfair situation to his actual mom and that came out quite clearly at some point during the book, which I thought was great. Ms. Johnson doesn't shy away from true depictions of filial (or in this case, pseudo filial) relationships.
I have to admit I completely adored Amy's parents. They're a riot in regards to her dad and his misguided attempts to 'fix her up' and her mom's blasé-ness about it. Very enjoyable to read, and it elicited quite a few laughs! Riley himself is depicted as such a great man: not only is he damn hot (and he would be, being a fireman and all) but he's polite, nice, helpful… I mean, really. At some point I just thought, 'Riiiight. And of course he saves puppies and kittens from trees!' … which he did. Or at least, there was a variant of this particular scenario. So he's an idyllic character, which some might not appreciate because he's just… so… unbelievably perfect. Where is my own fireman, damn it.
I have to say that my biggest reservation about the whole book isn't the fact that it takes a third of the book for the romantic plotline to come to light, or the fact that there is absolutely no sex whatsoever, or even the unbelievably cheesy ending. No, what really made my hackles rise is that it takes a third of the book for Amy to even become civil towards Riley. Look, lady, I really like you and all, but being rude to someone who is in your parents' household? Being rude (when you're not ten or twenty, but older)? Just. No. The least you can do, even if you are depressed, is to be civil and not have an outright war with someone who doesn't know you and frankly, doesn't deserve your moodiness. Maybe the author meant to give the relationship an explosive twist, but I thought it made Amy look petty and immature. The explosiveness abates slowly, but I am ashamed to say it made me ambivalent towards Amy and throughout half of the book. I wanted to like her, I loved her in all the scenes where Riley wasn't, and then he shows up and she turns into a petty teenager.
That is really the only problem I had with the book, even though I also thought the ending could have been slightly less wrapped up. It does leave all the characters in a great place, though, which is a definite plus if you like that sort of happy ending.
There is a slight other point: maybe it's cultural, but I didn't really understand why Amy kept her ex-husband's last name. It definitely didn't detract from the story or my enjoyment of the book, but I thought it odd.
All in all, a solid romance, true to the genre: a little expected throughout and not very exciting, although the characters themselves make the book more memorable than its plot. There is a lack of erotica for those who look for/require that sort of thing, so be aware.
Rated 3.5 Delightful Divas by Kris!