Rules of Engagement by L.A. Witt
Publisher: Dreamspinner Press
Genre: GLBT, M/M, Contemporary, Erotic Romance
Length: 296 pages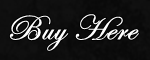 Review Copy Received from Publisher
Summary:
Dustin Walker has no idea that avoiding the search for Mrs. Right could send him into the arms and bed of Mr. Right Now. According to Dustin's mother, he should be out looking for his next wife so he won't be the divorced black sheep of the family. Instead, he passes his free time at a local bar and pool hall, where he meets someone who's everything his ex-wife wasn't: funny, caring, faithful… and male. Is Brandon Stewart just Dustin's way of getting over a bitter divorce? Can Dustin really care for him, or is it simply that Brandon is the complete opposite of his ex-wife? Dustin keeps their affair as quiet as possible, because if it continues, he knows he'll eventually have to come out to his homophobic family or walk out on the man he's trying not to love.
Kathy's Review:
This is the first book by L.A. Witt that I've read but it certainly won't be the last. Not only a sexy-as-all-get-out romance, Rules of Engagement took me down a path that I wasn't expecting even though the summary was bang-on. Of course I expected a sizzling man-lovin'-man story, but it was the emotional upheaval that Dustin underwent that completely blew me away.
Not only did I feel that what he was going through as he realized that he was seriously attracted to a man rang true, but I was taken along as Dustin worked his way through it and wow! Intense? I'm still kind of reeling. There was just so much that Dustin had to get his mind around… and L.A. Witt took me right into the maelstrom that became Dustin's life.
I can't forget Brandon either: While he knew that he was bi-sexual I don't think he was in any way prepared for the effect that Dustin had on him. He may not have been dealing with the same issues that Dustin was dealing with, at least not first-hand, but he really had a lot of adjustments to make when it came to the strength of not only his attraction but the emotional component that was attached to Dustin.
I really, really liked that while the beginning of their relationship was all fireworks and rockets that real life did make an appearance and that they both had a lot to work through. As sexy as the start of Dustin and Brandon's romance was, the fact that they both had a lot to go through to come out the other side was realistic. Yes there was heartache involved—when did love ever run completely smooth?—but there was also a lot of personal growth. Both men had some maturing to do, especially if what they felt for each other was as real as the initial explosive beginning foretold.
L.A. Witt did a fantastic job making this a real-life story, but with the requisite happy ending, thank-you-very-much. But between the start and finish of the book there's a story that I found completely and totally gripping. This isn't an action / adventure novel, nor is it a suspense novel, but truly I found all three elements in what, at first, appeared to be merely a hot and steamy romance. And I do mean appeared, because there was so much more to Dustin and Brandon's story than I ever expected. Honestly to say that I was stunned by the emotional currents and depth of character is like saying I liked the story.
Rules of Engagement is one helluva beginning to an acquaintanceship with L.A. Witt's writing. I expect that other stories that I read by this most compelling storyteller will keep me as enthralled—and yes I do mean that—as did Dustin and Brandon's story. And honestly, if you haven't read this book before then I strongly recommend that you get yourself a copy because you're in for one exciting read!
Rated 5 Delightful Divas and a Recommended Read by Kathy!