Infected: Prey by Andrea Speed
Publisher: Dreamspinner Press
Genre: m/m, fantasy, paranormal, mystery, suspense
Page Count: 376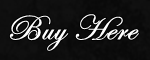 Review Copy Received from Publisher
Summary
In a world where a werecat virus has changed society, Roan McKichan, a born infected and ex-cop, works as a private detective trying to solve crimes involving other infecteds.
The murder of a former cop draws Roan into an odd case where an unidentifiable species of cat appears to be showing an unusual level of intelligence. He juggles that with trying to find a missing teenage boy, who, unbeknownst to his parents, was "cat" obsessed. And when someone is brutally murdering infecteds, Eli Winters, leader of the Church of the Divine Transformation, hires Roan to find the killer before he closes in on Eli.
Working the crimes will lead Roan through a maze of hate, personal grudges, and mortal danger. With help from his tiger-strain infected partner, Paris Lehane, he does his best to survive in a world that hates and fears their kind… and occasionally worships them.
Helen's Review:
Infected: Preyby Andrea Speed is actually two books with different storylines but both involve the same main characters, Roan McKichan and Paris Lehane.
Both stories are murder mysteries and while there is romance between Roan and Paris and we know they are lovers, there are no sex scenes. The main focus in this book is definitely the plot and the characters.
Infected: Prey is not like any other shapeshifter story I have read. Ms Speed has done a masterful job in creating a world that has been infected by a virus. Woven throughout the story is a vast amount of information about how those infected by the virus and those not infected deal with it and the interactions between the two groups. The plot has been very well thought out and the pace of the story with all the sub plots works well.
As with any good book the characters can either make or break the story. In Infected: Prey Ms Speed has given us extremely well developed characters, complete with flaws, that add so much to the enjoyment of this book.
Infected: Prey is quite a dark story and although it does have some light hearted moments the general feel of the book is quite somber.
If you enjoy murder mysteries with great plots as well as shapeshifters as you have never seen before I highly recommend Infected: Preyby Andrea Speed. You wont be disappointed.
Rated 5 Delightful Divas and a Recommended Read by Helen!