Weathering the Storm by Dalia Craig
Publisher: Loveyoudivine
Genre: Contemporary, Erotic Romance, LGBT, F/F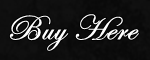 Review Copy Received from Author
Summary:
A chance meeting brings Laura and Freya together. Will their mutual attraction last beyond one night of passion?
Graphic designer Laura Fenwick has spent weeks secretly watching and lusting after the sexy femme who works as a receptionist in the glass-fronted office right across the corridor from her. She spends her days looking for an opportunity to meet the woman of her dreams and her nights dreaming of all the things they might do together.
Freya Johansen thinks butch, Laura, too hot for words. She wants to get to know her on a very personal level but Laura seems so aloof and Freya doesn't know how to break the ice.
When the two women are forced to seek shelter from a storm, their sexual chemistry takes them on a journey of discovery.
Athena's Review:
I loved Weathering the Storm by Dalia Craig! It has everything you could possibly want in a lesbian story: a wounded strong hot butch and a drop-dead gorgeous and surprisingly sensitive femme coming together. Besides the incredible hot and sizzling sex, emotions fly high in this short story, leaving you so transfixed you are sorry to see it end.
I obviously loved Laura, who's full of layers and emotions, making her one of the most real characters I've seen in a while. And Freya was a very pleasant surprise, not the empty head only good for her looks type of girl common nowadays. Instead, she is a deep and sensual woman, greatly attuned to Laura and her needs, but still maintaining her inner wild, sexy and young personality. The depth of feelings between these two is very touching and genuine, and the instant connection they felt towards each other is very convincingly portrayed. You fall in love so hard for these two amazing characters you can't help but hope that their night of passion will indeed last a lifetime.
Everything about Weathering the Storm is amazing. It had a very interesting plot, and though the story was short, it was very well paced and fully developed. You just can't go wrong with Weathering the Storm, and I will definitely be on the lookout for more works by Dalia Craig.

Rated 5 Delightful Divas by Athena!