A Vintage Affair by Josh Lanyon
Publisher: Loose Id, LLC
Genre: GLBT, Mystery, Suspense, Voyeurism, Menage a Trois, M/F/M, M/M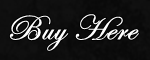 Review Copy Received from Publisher
Summary:
Message in a bottle.
Somewhere in the cobwebbed cellar of the decrepit antebellum mansion known as Ballineen are the legendary Lee bottles — and Austin Gillespie is there to find them. The last thing on his mind is a hot and heavy romance with handsome bad boy Jeff Brady. But Jeff has other ideas and, after one intoxicating night, so does Austin.
The only problem is they have different ideas. Jeff doesn't believe in love at first sight, and even if he did, he's buried more deeply in the closet than those famous missing bottles of vintage Madeira. Popping a cork or two is one thing. Popping the question? No way. No how.
Unless Austin is ready to give up on another dream, he's going to have to figure out how to make sure the lights go on — and stay on — in Georgia.
Publisher's Note: This book contains explicit sexual content, graphic language, and situations that some readers may find objectionable: Male/Male sexual practices, ménage (m/f/m), voyeurism.
Jaime's Review:
He didn't know it, but Mr. Lanyon was under a lot of pressure here. I will make the shameful confession right off the top that this is the first Josh Lanyon book I've read. Not the first one I own, but the first I've gotten around to reading. Being that he's an icon in my own genre, that is a huge oversight on my part. He's kind of like the guy we all want to write like, (and he's also an acquaintance and all round good guy). However, his work automatically goes into that category for me of "what's all this fuss about, then" Like blockbuster movies that I never seem to get the point of why everyone thought they were so great. Not so this time. Mr. Lanyon most definitely lives up to the hype and then some.
First off, there is some lovely description in this story. I wouldn't have thought there were so many ways to talk about wine. I enjoyed the little ways Mr. Lanyon pulled the theme through the whole book by using those same descriptions, through the main character's point of view, to describe some of what he comes into contact with, even when it had nothing to do with wine. It became a filter through which Austin sees the world, and really helps the reader to get into his skin and see what he sees, and that, in turn, helps to feel what he feels.
Every character in this book has a little something that makes them more than just a place holder. Mr. Lanyon has a gift for bringing each character to unique and interesting life, even if they're on the page only for a fleeting moment.
The mystery plot of this book might be its weakest point. It's pretty peripheral to the romance, I thought, and mostly happens off stage and through exposition. This story is definitely a romance with a hint at a murder mystery that is mostly backdrop and a device to bring Austin and Jeff together.
When the characters do come together, there is instant chemistry, instant tension, and when the sparks fly, it doesn't take long for the fire to follow. I would guess, just from this one book, that Mr. Lanyon doesn't lean toward writing a lot of sex scenes. The ones in this book are well placed and flow naturally with the rest of the narrative and, give the reader a lot of insight into the characters of both men. They're also the best chance we have of getting to know Jeff. While the physical descriptions of the scenes are understated, the emotional impact is phenomenal. He's somehow managed to skirt the more graphic details and dig right into the characters' hearts and souls, giving us a way more intimate view of what's going on that bed.
This is a romance in the true sense of the word, with love at first sight, clashing ideals and desires, passion and anger and self discovery. The characters grow and in the end, become who they were destined to be all along.
There was pretty much something to enjoy on every page. Josh Lanyon has earned the reputation he has by being bloody good at what he does. Well deserved, and I confess, I'm kinda sorry I didn't take the plunge sooner. I've got a lot of catching up to do.
My Recommendation: If you're a Josh Lanyon fan, or, like me, a neophyte, A Vintage Affair is a must read, with a definite feel-good flair.
…. And I still want to write like him when I grow up.
Rated 5 Delightful Divas and a Recommended Read by Jaime!