Outlaw's Kiss by Cia Leah
Publisher: Red Rose Publishing
Genre: Mainstream Romance: Western, Historical/Period, Holiday (New Year's)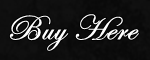 Review Copy Received from Publisher
Summary:
Breed Colton has been an outlaw on the run since he was framed fifteen years before. On the run from bounty hunters and a gunshot wound in his shoulder, Breed seeks help at Callie Michael's cabin. Down on his luck and having missed Christmas, Breed finds Callie's help a balm to his battered heart and life as it has been, but Callie also needs his help.
Alone since her Pa's death before Christmas, Callie is at the mercy of a ruthless man who is trying to steal her property away from her by any means he can and Breed vows he won't let the man get away with it. He finds that he wants to start the New Year out right this year and Callie's kiss is the one he desires at midnight on New Year's Eve to put the past behind him once and for all.
Shelly's Review:
Outlaw's Kiss is a sweet, heartfelt, western romance.
Callie opens the door to an outlaw who's been shot in the shoulder, requesting her help. Callie welcomes Breed into her home and helps him to heal. Her neighbor is trying to steal her property by foul means and Breed helps her in return. Callie thought she was going to have to sell out now that her father passed on, but Breed helps her to keep her home and decides to stay on to be with her.
This is a sweet, wholesome story where Cia Leah creates a loving, caring atmosphere and not a sexual one. There are a few light kisses, but no overt sexual situations. It's been a very long time since I've read such a chaste story and it was a welcome change. Outlaw's Kiss is a great story for all age groups and I'll even recommend this one to my teenage niece. I'm sure she'll enjoy it like I did.
Rated 5 Delightful Divas by Shelly!