Jude in Chains by K.Z. Snow
Publisher: Dreamspinner Press
Genre: M/M, contemporary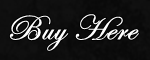 Review Copy received from Publisher
Summary:
Hoping further to expose the fallacy of "reparative therapy" for non-heterosexuals, writer Misha Tzerko enrolls in a weeklong program at the Stronger Wings Camp and Conference Center. He's already lost a long-term boyfriend to the ex-gay movement – Robbie abandoned him for a straight life complete with wife – and for his own closure as well as his job at Options magazine, Misha intends to get an inside look at the ministry established by C. Everett Hammer III.
Misha is shocked and dismayed to find someone else from his past at Stronger Wings, a man with whom he shared two brief but captivating encounters. He knows he can't save everyone in the program, but he's determined to save Jude Stone… no matter what it takes.
Helen's Review:
Jude in Chains by K.Z. Snow is a story that deals with a difficult subject, reparative therapy treatment or reorientation therapy. The camp in this story is one that tries to brainwash its attendees rather than some of the more horrific treatments I have heard about.
In my opinion, Ms. Snow never fails to deliver well developed and strongly written characters and this book is no exception. Misha (Mike) is highly likeable, very funny at times and completely comfortable in his own skin. Jude on the other hand, while also highly likeable, is totally disillusioned and not comfortable with the way he is, mainly because of the opinions of others. The secondary characters were also interesting and one of these characters I loved was Ash, he's such a cute little firecracker. It was also quite amusing to find out why some of the camp attendees where actually there.
While Jude in Chains is about a camp, the story centers on Misha and Jude getting to know each other and why they both are attending the camp. There is not a lot of sex in this book which was fine with me as this kept both the main characters true to how they were portrayed in the story and gave them time to really get to know each other.
Even though the subject of the book is reparative therapy there are quite a few humorous moments throughout the story that kept it well balanced and also prevented it from being all doom and gloom. The ending was unexpected but enjoyable; in fact I found the whole book enjoyable.
Rated 4 1/2 Delightful Divas by Helen!