The Gold Digger (The Lost Collection) by Josie Hunter
Publisher: Siren Publishing
Genre: erotic, ménage M/F/M, historical romance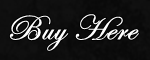 Review Copy received from Publisher
Summary:
When Cinda Parks discovers her stepfather has sold her sister and intends to sell her as well, she runs toward Deadwood to find Miranda. In the woods, she catches sight of a golden glitter in a stream and suddenly has a plan for the first time in her life. She will take over the abandoned claim, become a gold digger and have enough money to find Miranda and ensure their futures.
Miners Stuart and Mitchell Dare return from Deadwood to find a beautiful woman claim jumping on their property. Their only thought is to protect their fortune from the gold digger ensconced in their cabin. But Cinda is intriguing, and when she dares them to take a chance on her, it's another challenge in a long line the Dare twins can't possibly resist.
Cinda soon finds that security doesn't always come in gold nuggets. It can be found in the arms of handsome brothers. Now she needs to convince them that being a gold digger isn't a bad thing.
Stacey's Review:
Cinda knows what she wants, and it isn't being sold off as a whore by her cruel stepfather. She wants to find her sister and make her own way in the world. After escaping from her family home, she discovers what appears to be an abandoned claim and decides to settle in. Though Cinda is confident and strong-willed, she's also very innocent and comes across as childish at times.
The Dare brothers, Stuart and Mitchell are cautious with their claim because it contains a fortune in gold. At first they don't trust the beautiful girl that appeared on their property while they were in town. There were plenty of gold diggers around that only had one thing on their mind, and it wasn't love.
Though Cinda's first thoughts are to get as many nuggets as possible and hurry on her way, she soon finds herself falling for the two handsome, identical twins. She begins to realize that the two men are worth more than all the gold in the world, and money can't buy happiness.
Gold Digger was an erotic ménage with some hot sex scenes. The beginning of the story was fun and interesting as Cinda discovers her freedom and the Dare brothers. Their banter is playful and sexy. I found the middle dragged a bit and there were some elements in the story that were touched upon, but never developed. There seemed little need to mention the Dare sister unless there is a sequel in the works.
Overall Gold Digger was a fun, light read about a girl that gets both her men.
Rated 4 Delightful Divas by Stacey!