The Price by Dominique Frost
Publisher: Loose-Id
Genre: GLBT, Fanatsy, M/M, Erotic Romance
Length: 80 pages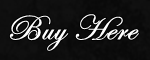 Summary:

Cale is a serving-boy at a high-class brothel in the city of Havisham. He isn't one of the courtesans, largely because he's too clumsy to manage seducing anyone, but he does his best as a servant, keeping the wine-glasses filled and the guests happy.

Everything changes when the warlord Darren Kaine visits the establishment. Darren is the new ruler of Havisham and is a brusque, commanding man. Fresh from a war that's lasted over six months, Darren is in no mood for frippery, and chooses Cale to accompany him for the night, rather than any of the courtesans on display. Indeed, Darren so prefers Cale's straightforwardness and simplicity that he decides to make Cale his concubine, and to have Cale visit him at the palace, every night.

Stunned by this new turn of events, Cale is further confused by his body's reactions to Darren. Darren is darkly handsome, sexually demanding and absolutely committed to giving his partner pleasure–a fact that has Cale looking forward to his time with Darren, perhaps more than he ought to.

Darren, too, is in danger of forgetting that Cale is just a tool he uses to slake his lust.
Samhain Queene's Review:
The Price by Dominique Frost was a bit of a conundrum for me. There were pieces of the story I really enjoyed and other pieces that left me flat.
I liked the interaction between Darren and Cale, but I never really connected with either character. Ms. Frost craftily put together really, steamy sex with a plot to kill the new leader. I just think the whole story could have been more fleshed out. It would have been interesting to see some of the behind the scenes machinations between Darren's uncle and the people he worked with.
Overall, The Price is a good, quick read.
Rated 3.5 Delightful Divas by Samhain Queene!