Pushing The Envelope, Book XI: Posthaste by Kim Dare
Publisher: Amber Quill Press
Genre: GLBT, Erotic Romance, BDSM, M/M
Length: 37 pages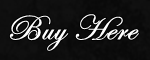 Summary:
Scott's never been the most confident of men. When he gets scared by something, running away has always seemed like a pretty good option. The latest letter he plans to give Joe is by far the hardest he's had to write. Knowing what might happen when Joe reads it terrifies Scott since the letter has the power to change everything between them.
Will Scott have the courage to hand over the note? And will Joe be able to calm his submissive's panic? Or maybe Scott's not the only one who'll be scared once the content of the letter is out in the open.
Dakota's Review:
First of all, let me say that I am a huge fan of Ms. Dare's work. I absolutely love her Rawlings Men series and was hoping this would be another wonderful series for me to indulge in. While the writing was up to her usual standards, I found myself disappointed at the end – with both the length and the feeling of the story not being finished. More than likely that's because of the fact I didn't think the main issue had been resolved in the way I'd hoped.
Now with that being said, lets get on to the stellar parts of this short. I loved both Scott and Joe's characters. They were well fleshed out for such a short piece. I love the way the couple interacted even with the issues facing them. Once again, Ms. Dare has given us not only a sensual Dom but a very sensitive sub who is trying to find his own way in their relationship. While I don't personally know if I'm going to read another of her Pushing the Envelope series or not but either way, this is a great little book which showcase the talent that Ms. Dare is capable of.
Rated 3 1/2 Delightful Divas by Dakota!