Twice Bitten (Dark Prophecy, Book 2) by Kris Norris
Publisher: Total-E-Bound Publishing
Genre: Menage, Vampire, Paranormal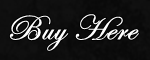 Summary:
Book two in the Dark Prophecy Series
Twice bitten…once saved.
Despising the sight of blood isn't a desirable quality for a vampire, never mind an Enforcer, a vampire sworn to protect a sacred talisman from those seeking its power. Couple that with a twin brother who can feel and taste your every sensation and immortality feels more like a curse. Too bad Gabe and Mathias' troubles have just begun.
When the guardian of their talisman literally falls into their lap, they discover the draw of the pendant goes much deeper than just their pledge. It rekindles their sexual desires, and they'll use all their vampire tricks to lure Ripley into their bed, and into their withered hearts.
But when Ripley discovers the truth, her life and the fate of the talisman are put to the test. Can the men earn back her trust or will this sunset be their last?
Reader Advisory:This book is part of a series, with characters reappearing in each book, though it can be read as a stand-alone story.
Lily's Review:
After Ripley stumbles across two men that knock her off her feet, literally, she finds herself in the middle of a war between creatures that she never even knew existed until then. Twice Bitten by Kris Norris was a fun read that is hot enough to make my toes curl and add Kris Norris to my must be read list.
Gabe and Mathias are both falling for Ripley and just to make things more complicated she has a talisman that they have spent centuries looking for. They can feel each other's desires and can read minds which just makes things that much more awkward with Ripley when she already is terrified of them.
Twice Bitten was a great read that I devoured in one sitting and will read again as the new books come out in the series. Kris Norris has created a fabulous set up to the series that will follow. These vampires know what they want and they will do whatever they have to do to protect the woman they love!
Rated 4 Delightful Divas by Lily!