Submissive Beauty by Eliza Gayle
Publisher: Resplendence Publishing
Genre: Contemporary, Erotic Romance, BDSM
Length: 247 pages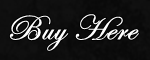 Summary:
Eager to understand her secret desires, Gabrielle enters "The Sanctuary." Inside she's immediately torn between fear of the unknown and a craving to learn more, until the lights dim. From the first sound of Thomas' calm and controlled voice, she is mesmerized. With an underlying need in her emotional spirit that requires more than sex, she is easily seduced into a world of dominance and submission under false pretenses.
For Thomas, an experienced Master, Gabrielle is an interesting mix of defiant, naive and submissive. Her sharp mind and wit appeal to him as much as the curves of her lush figure. He accepts the challenge to help train her despite the danger she represents. Long term anything for him is out of the question. If he does his job right, his protégé David will end up the perfect Dom for her and Thomas will move on with his armor intact.
Their journey puts Gabrielle at the mercy of two men who teach her how to embrace her darkest needs within a tight bond of trust. Unfortunately, betrayal lurks on the path to total surrender.
Karyl's Review:
Eliza Gayle writes a very passionate story about a woman, Gabby, coming to terms with her sexual curiosity in Submissive Beauty. Master Thomas doesn't want to get emotionally attached but his plan to hand Gabby over to David after both of their training is done doesn't seem to be going the way he wants it to.
Gabby is both independent and naturally submissive, which is what both Master Thomas and David are drawn to. When Gabby might be facing imminent danger, that's when Thomas realizes how much power she has over him.
I really enjoyed this story because it wasn't written like a typical ménage where both men are already Dom's. Both Gabby and David are in training and going through a lot of learning curves. Of course, the person who goes through the biggest change is Thomas.
I was also pleasantly surprised by the twist in the story because I so did not see it coming. Ms. Gayle did a fantastic job writing this story and it is definitely one I will read again and again.
Rated 4.5 Delightful Divas by Karyl!