Love Ahead: Expect Delays by Astrid Amara
Publisher: Loose-ID
Genre: LGBT Contemporary, M/M, Erotic
Length: Novella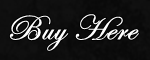 Summary:
A "Not Quite Christmas" Story
Austin thinks driving a 1989 Geo Spectrum fourteen hundred miles in the middle of winter is a bad idea. But he would never forgive himself if the man he loved, Zach Roth, got himself killed in Idaho, so he agrees to go.
Besides, he has something to prove. He wants Zach to know it's more than just Zach's deliciously wicked body he adores. And if it takes spending Hanukkah in Zach's grandma's old hatchback to prove it, then so be it.
Ever the optimist, Zach believes everything will turn out for the best. But bad weather, robberies, blown gaskets, run-ins with the police, and motel bedspreads of questionable cleanliness seem to conspire against them, and they may need eight days of miracles just to keep each other…and their romance…alive.
Publisher's Note: This book contains explicit sexual content, graphic language, and situations that some readers may find objectionable: Male/male sexual practices.
K.B.'s Review:
Love Ahead: Expect Delays by Astrid Amara is a light-hearted and sexy little novella. A simple favor turns into an adventure laden road trip from Washington to Colorado that proves to be a turning point in Zach and Austin's six month relationship.
Zack Roth is an optimistic and good natured man. He has the remarkable ability to find the silver lining no matter how awful the situation. He has a wonderful relationship with his extended family, and he is eager for them to meet the new man in his life. Zach's has been burned by past lovers, and he is taking a slow and cautious approach with Austin. The various mishaps that occur on their journey prove to be a defining moment for Zach's doubts and insecurities.
Austin Jenker is pretty much Zack's opposite in looks and personality. A big man, he is nonetheless, a gentle and caring lover who is crazy for Zach. Austin is a man of action whose willingness to use violence to prove a point does not sit well with the non confrontational Zack. The road trip highlights this fundamental difference between them and Austin realizes his anger issues could derail their relationship.
Love Ahead: Expect Delays Astrid Amara is a refreshing story about an established couple. The problems between Austin and Zack are realistic, and they deal with them in a mature and believable manner. While some of the escapades that Zack and Austin face are a trifle improbable, Love Ahead: Expect Delays is such a fun and well-written book it is easy to suspend belief and enjoy the ride.
Rated 4 Delightful Divas K.B.!