Goddess in the Middle by Stephanie Julian
Series: Forgotten Goddesses, Book 3
Publisher: Sourcebooks, Casablanca
Genre: Paranormal, Erotic Romance, Menage, M/F/M
Lenght: 320 pages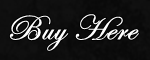 Summary:
TOGETHER. THEY CREATE THE MOST POWERFUL MAGIC OF ALL …
Romulus and Remus are sexy werewolf cousins with an unbreakable bond. When they meet beautiful goddess Amity and save her from an encroaching demon, they discover that the three of them together are way more powerful than any of them could ever have imagined. And they're going to need that power to overcome the forces that are determined to steal Amity's magic and destroy the two men. As different as night and day, and each an amazing man in his own right, Rom and Remy make all of Amity's deepest fantasies come true …
Jae's Review:
Goddess in the Middle by Stephanie Julian is a very cute story. The romance between Romulus, Remus, and Amity is tumultuous from the very start. You want to find out how they get to their happily-ever-after. The otherworldly aspects were fascinating and engaging. I liked the balance of old power and new; the interplay of past, present, and future.
I feel as if I'll give away too many aspects by saying much about this book. I don't want to spoil it for anyone. The copy that I reviewed was a pre-release copy, which had quite a few errors in it, but I'm sure they will have corrected those before the book is sold, so you shouldn't encounter any of them. Overall, Goddess in the Middle is a solid, enjoyable read. I haven't read the first two books in the series yet, but I'm certainly interested in seeing what I've missed.
Rated 3 1/2 Delightful Divas by Jae!