Something Shattered by Bailey Bradford
Publisher: Loose-ID
Genre: LGBT Contemporary
Length: Novel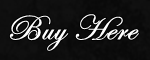 Summary:
Jesse Martin never knew what it meant to belong anywhere until he moved to the small town of El Jardin, NM. Something about the town called to him, and he set about doing what he could to fit in. If that meant keeping some parts of himself separate, tucked away from prying eyes, then that was what he'd do.
Caden Tomas moved to El Jardin to escape the memories of a vicious attack that left him a shattered, broken man. The physical wounds would heal, but the emotional ones seemed insurmountable. Unable to leave his home for more than a brief walk to the mailbox, Caden's isolation was just one more torment that ate away at his hopes of ever recovering.
Two men, each with their own personal demons, living only yards across from one another. Each is fascinated by the other, but unable to find a way to breach the problems that keep them apart. The solution comes in the form of one yappy little poodle, Loopy. His frequent escapes from Caden's yard gives Jesse a reason to approach his neighbor, and form a tenuous bond that will heal their wounds and maybe, just maybe, end their lonely nights.
Publisher's Note: This book contains explicit sexual content, graphic language, and situations that some readers may find objectionable: Male/male sexual practices.
Helen's Review:
I really enjoyed Something Shattered by Bailey Bradford. This sweet story was not only sexy it also dealt with some interesting social issues.
I loved the very realistic three dimensional main characters, Jesse Martin and Caden Thomas. Their relationship develops slowly, this is due to Caden's agoraphobia and Jesse's concern that he not scare or harm the obviously broken man. I think Ms Bailey dealt with Caden's agoraphobia in a sensitive way and didn't try to rush things for the sake of the story. The romance between Caden and Jesse might have developed a little quickly for some people's taste once the trust had developed between the two characters, but it suited the story so that didn't worry me.
The plot line was interesting and brought up a few different issues. For me the plot/story was let down a bit by the way some of these issues were not fully addressed and swept aside with a casual reference at the end of the story. Even though I felt the story was a little rushed at the end, I still enjoyed it very much and look forward to more books by this author.
Rated 4 Delightful Divas by Helen!