Unwrapping the Alpha's Mate by Charlie Richards
Publisher: eXtasy Books
Genre: GLBT, Erotic Paranormal Romance, M/M
Length: 101 pages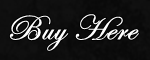 Summary:

Richard Ponders joins the Tamang wolf pack when his younger brother, Crain, mates with one of its members. When the pack gathers to celebrate passing the alpha mantle from father to son, naming Abbott Tamang as alpha, Richard discovers his mate is part of the Tamang pack, too…and it's the new alpha.

Sensing unrest in the pack, Richard decides allowing the pack to settle is the safest thing for everyone. Unfortunately, the choice is taken from him when Crain asks him to come over and discuss more changes in pack dynamics, bringing him face to face with Abbott. Now, not only will Richard be fighting for a position in his new pack, he needs to fight for the trust of a man he's been hiding from for weeks.

Can he and Abbott come to terms? Or will the unrest in their pack tear them apart?
Evelise's Review:
Unwrapping the Alpha's Mate by Charlie Richards was a wonderful addition to the Kontra Menagerie series. This series is a favorite of mine and Unwrapping the Alpha's Mate did not disappoint. Abbott was the new alpha of the Tamang pack and as such needed a beta and enforcers. Deciding to hold a contest, members of the pack vied for positions, including the man who is related to him through his brother's mating, Richard. Richard was Abbott's mate and has known for some time. Trying to protect his mate as he took the new position of alpha, Richard felt it best to stay away.
The subtleties of the story were well written and included all the elements of a good love story-shifter style. Trust and faith in each other were underlying themes, written throughout as the two men discovered the dynamics of true relationships need to be thought through and allowed to grow.
Abbott and Richard were both loving men. They loved each other fiercely as well as their new pack. Finding a balance between being mated and being alpha and enforcer was not always an easy feat, but Ms. Richards added humility to each man's personality, thus allowing him to open his mind and heart, thereby attaining a balance in love and pack.
Unwrapping the Alpha's Mate is a sexy read of hot shifters, explosive fights and steamy sex. A must read.
Rated 4 Delightful Divas by Evelise!