Artificial Moonlight by A J Llewellyn & D.J. Manly
Series: Rough Riders #1
Publisher: Silver Publishing
Genre: GLBT, Romantic Suspense, M/M
Length: 207 pages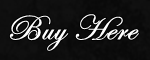 Summary:

From the best-selling team behind Orgasmic Texas Dawn, Mirrors, Black Point, and Blood Eclipse, comes Rough Riders: Book One. Diego and Colby come from rival Louisiana motorbike gangs. In their world, being gay is a death sentence. Can they be together?

Diego Champagne, Sergeant in Arms for the Louisiana Banni motorcycle gang, has grown up tough–half French, half Creole, and all male. Diego loves men but keeps his sex life on the down low… until he meets Colby Young, that is.

Colby carries his own baggage. He has his own reasons for not believing in love–reasons he doesn't share–and he sure as the devil doesn't like it when he is forced to accept protection from the Banni.

When Diego intervenes in a bar brawl during a motorbike rally and saves Colby and his best friend, Spider McGraw, leader of a rival gang, Death Proof, it begins to look as if Colby and Diego are going to be joined at the hip. Somebody puts a hit out on Colby, and Spider's up to his neck in mayhem. When the Banni offer their protection to advance their own game, Colby begins to wonder if love is like artificial moonlight, seductive yet false, or is it something to risk everything for, maybe even his life?
Evelise's Review:
Artificial Moonlight, the product of dynamic duo D.J. Manly & A.J. Llewellyn, had a captivating start to their new series Rough Riders. A book inhabited by rough and rumble motorcycle gangs, the authors made no pretense concerning the life of biker outlaws.
Diego and Colby were from rival gangs, brought together under unusual circumstances and had the unfortunate happenstance of falling for each other.  The tale was not one of flowery words nor wine and candle light, but of the reality of gangs, fights and rivalry, when taking over another's territory leads to someone getting hurt.
Manly and Llewellyn not only portrayed nitty gritty, down and dirty scenes but also an underlying tenderness associated with Colby and Diego. Diego was larger than life in statute and personality. I adored his gruffness. Colby, more out-going and out-spoken, his demeanor was one that spoke of self-confidence and in charge.
Artificial Moonlight held a fundamental theme of love and acceptance in a world where the status quo was hard as nails and differences were not accepted.
This is a series that should not be missed.  It's a wonderful introduction to theri new series and I look forward to many more of the Rough Riders.
Rated 5 Delightful Divas by Evelise!