The Bad Wolf by Meredith Russell
Publisher: eXtasy Books
Genre: GLBT, Erotic Paranormal Romance, M/M
Length: 157 pages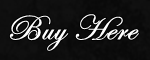 Summary:

The journey to become a better man isn't easy, especially when there's something worth fighting for.

Evan has been alone since Kaine's death, moving from place to place, and for the most part, keeping to himself. He never expected to cross paths with Mason and Niall again. When he gets caught up in something bigger than himself, he is left injured, scared, and with nowhere else to turn.

Michael is like no wolf Evan has ever met before. Born a werewolf, Michael is stronger and faster, but has yet to truly tap into his abilities. Taken in by Mason and Niall, Michael struggles to come to terms with the horrific events in his past and the loss of his family. In Evan, Michael finds an unexpected focus. And despite warnings of Evan's own dark past, Michael finds Evan to be someone worth fighting for, and someone who can help him understand exactly what he is capable of.
Evelise's Review:
The Bad Wolf, The Lone Wolves Trilogy #2 by Meredith Russell was an interesting mesh of wolf, hunter and human. The story dealt with the relationship of made wolves Evan and Mason and their lives after the death of the treacherous alpha, Kaine. Mason and Niall have found peace and harmony in their lives as a loving couple. Together they help heal born-wolf Michael, a young man with a dark past and deep-seeded issues.
Evan, alone, found himself attacked and in need of refuge. His seeking landed him at the doorstep of Niall and Mason, and none of them too pleased. Michael and Evan discovered a unique bond between them, which raised more questions than gave answers.
Ms. Russell delivered a tale of sentiment and a journey of discovery. Both Michael and Evan must come to terms with the life they are to lead and must find a way to coexist with each other, as well as Mason and Niall in their make shift pack.
The story moved along and gave more incite to the psyche of the wolves created by Meredith Russell. The wolves retain an air of darkness, even with their mates, thus allowing them to be a true beast when in wolf form.
This reviewer is a fan of Ms. Russell and all her works and I look forward to the next tale in the trilogy.
Rated 3.5 Delightful Divas by Evelise!