Educating the Platypus by Charlie Richards
Publisher: eXtasy Books
Genre: GLBT, Erotic Paranormal Romance, M/M
Length: 102 pages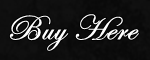 Summary:
Enjoying a last hoo-rah before another tough year of college begins, Kai Sudderson and his friends vacation in Kansas. He takes advantage of the secluded pond system behind his rented cabin to go swimming…in his platypus form.
Living with his aunt and uncle, Kai had never met anyone else with the ability to turn into an animal. That is, until he gets himself snared in a beaver trap and a penguin shifter rescues him. Unable to pass up the opportunity for not only knowledge but medical treatment, Kai accompanies his new friend home.
There, he meets Dorian Yaris, who—despite being so much older and having such a serious disposition—calls to Kai like no other.
When Dorian explains about mates, will Kai consider the bonding thing with someone so obviously different or will he deny everything and return to his former life?
Evelise's Review:
Educating the Platypus by Charlie Richards was sweet and worth the read. A product of the series Kontra's Menagerie
, condor shifter Dorian –an alpha in his own right- skirts the line of involvement with Kontra's pack. The California condor, a loner, soon discovers a young platypus, Kai is his mate. Kai, raised by his human aunt and uncle, knows very little of shifters, let alone mates.
Dorian's treatment of Kai was respectful and sweet. Drawn to the much younger man, Dorian recognized the need for a slower pace and the need for Kai's freedom of acceptance.
Charlie Richards always delivers lovely stories of warmth but this story did not have the depth delivered in previous tales. As a reader, very little educating was revealed, but insinuated. This reader loves detail.
I do believe that Ms. Richards has set us up for the next book in the series, as Luc and Kai's cousin Dylan seemed to hit it off. Another story I look forward to.
Rated 3.5 Delightful Divas by Evelise!