Big Bad by Sommer Marsden
Publisher: eXcessica Publishing
Genre: Contemporary, Erotic, Paranormal Romance, BDSM, Spanking, M/F/M, Menage a Trois
Length: 62,000 words, 158 pages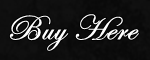 Summary:
Lust according to Ruby:
You read those books where they explain it all away. They make it fine with rationalization. But what if I just want to? What if that's my whole reason? My life is not a romance novel. I don't need justification. I'm a grown woman who knows what she wants.
I want Ellis. And I want Tyler.
And I won't apologize…
What's worse than wanting both your best friend who's a vampire and the just-back-in-town alpha werewolf you find yourself fixated on? Finding out that the werewolf in question wants you, too. But he isn't too keen on the sharing part. Oh, and by the way, you're his dead mate.
Okay, okay, dead is harsh—reincarnated.
What's worse than that? Realizing that you believe the whole crazy tale of reincarnation. Because it seems to be true.
And yet you still want them both—together. Vampire and werewolf and you in the middle. Stuck between two predators who want you and only you. To complicate it all, you find out that you can have it. With your new/old mate's blessing. But just one time before he claims you as his.
Are you brave enough to take it? That one shot?
Well…Are you?
Warnings: This title contains graphic sex and language, spanking, m/f/m sex, multiple partners.
Susan's Review:
Big Bad blew my socks off! I wasn't prepared for characters that reached through the pages and grabbed you by the heart strings nor such a powerfully written story. Ms. Marsden has created a story that you don't want to see finish along with characters that you want to know more about and watch as their lives unfold.
The refreshing storyline grabbed me from the beginning while the talented writing kept me hooked. How could a woman choose between a sexy vampire or a sexy werewolf? Both Ellis and Tyler are dreamy, but one is more intense, in life and in his desire for Ruby. It is not often that characters come along that make you want to devour them, but these two are absolutely delish.
Being able to stay in a character's head when there are multiple partners isn't always easy, but Summer Marsden not only keeps the reader in Ruby's head, but she also keeps you on your toes whether you're waiting on their next rendezvous with evil or their sexual devouring of each other.
Rated 4.5 Delightful Divas by Susan!