Secret Chemistry by Chris T. Kat
Series: Shifter's, book#1
Publisher: Dreamspinner Press
Genre: GLBT, Paranormal, Erotic Romance, M/M
Length: 220 pages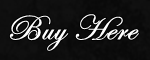 Summary:

Not all werewolf societies are created equal. The one Tim Evans grew up in detests those not of "pure blood"—so when Tim discovers his mate is Jay, a male fox-wolf hybrid ten years his junior, it shocks him, to say the least. Too young to claim his mate and too weak to protect him from the rest of the pack, Tim fears for Jay's life. When a human gets hold of Jay, Tim believes he has lost him forever.

The next eighteen years are hell. Tim devotes his life to his family and running their stable, but anger and depression threaten to consume him. Then fate brings Jay back into his life. Tim knows Jay feels the same attraction he does—mates always do. So why won't Jay act on it?
Samhain Queene's Review:
I wanted to read Secret Chemistry by Chris T. Kat after reading the blurb. It sounded interesting and different. And it was both.
Growing up surrounded by people who aren't enamored of hybrids turns into years of heartache for Tim after he discovers his mate is a fox-wolf hybrid. It also doesn't help that a teenage Tim discovers his mate is ten years younger.
Moving forward almost twenty years, Tim and Jay are reunited. The two are drawn to each other at first sight. But it takes some skillful maneuvering for them to have the time alone for Tim to explain things to Jay. Jay surprises Tim by not being surprised by the whole shifter world. What upsets Jay is the anger and dislike of hybrids.
My only problem was how slowly it all began. I understand the need for the beginning with a younger Tim and Jay. It was just really slow. After the real story began, Secret Chemistry moved quickly and was very entertaining. I'm looking forward to reading more of this series and to see how things work out for Jay and Tim. Ms. Kat has the beginning of a good series with Secret Chemistry.
Rated 3 ½ Delightful Divas by Samhain Queene!