Feet of Clay by Amanda Steiger
Publisher: Torquere Press
Genre: GLBT, M/M, Contemporary, Erotic Romance
Length: 144 pages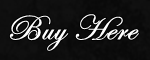 Summary: When Galvin Cloud — a shy young magazine writer — is unexpectedly offered
a chance to interview his favorite author, he ought to be delighted. Instead, he's terrified. Galvin has always idolized Spike Radcliff, but the idea of actually meeting him face to face is overwhelming… and despite the sensitivity of his prose, Spike has a reputation for being a surly, reclusive misanthrope. Galvin knows he can't pass up this rare chance.
After a disastrous attempt at an interview, Spike surprises Galvin by offering him a job as his assistant. As they spend more time together, Galvin discovers that beneath the harsh exterior is a complex, broken man… one he's quickly falling in love with.
Doug's Review:
Feet of Clay by Amanda Steiger follows Galvin and Spike as they meet and fall in love. Both men are damaged in their own ways and, unlike most romance stories, this one does not end up all wrapped up in a little bow with promises of happily ever after. Instead, it leaves us knowing they will give it a go, but wondering what will happen in the end.
Throughout the book, I kept questioning why the title was Feet of Clay. I took a chance an googled the term and here is what I found. It is from Wikipedia and shed light on the story for me. Here's the link if you are interested: http://en.wikipedia.org/wiki/Feet_of_clay
Feet of Clay is a reference to the interpretation of the dream of Nebuchadnezzar, King of Babylon by the prophet Daniel which is recounted in the Book of Daniel:
Feet of ClayThou, O king, sawest, and behold a great image. This great image, whose brightness was excellent, stood before thee; and the form thereof was terrible. This image's head was of fine gold, his breast and his arms of silver, his belly and his thighs of brass, His legs of iron, his feet part of iron and part of clay.(Daniel 2:31-33)
…
And whereas thou sawest the feet and toes, part of potters' clay, and part of iron, the kingdom shall be divided; but there shall be in it of the strength of the iron, forasmuch as thou sawest the iron mixed with miry clay. And as the toes of the feet were part of iron, and part of clay, so the kingdom shall be partly strong, and partly broken. And whereas thou sawest iron mixed with miry clay, they shall mingle themselves with the seed of men: but they shall not cleave one to another, even as iron is not mixed with clay. (Daniel 2:41-43)
The analogy is now commonly used to refer to a weakness or character flaw, especially in people of high station.
With this in mind, the story definitely makes sense. Both Galvin and Spike have weaknesses, but they try to work past them in order to find happiness in one another.
There were a few elements to this story which prevented me from truly enjoying the plot development. First, the two fell in love way too quickly. Second, both characters were so angsty, I found myself growing slightly annoyed with them. Finally, the ending left me hanging, unsure whether the two would make it in the end. In addition to this, there were many spots where I was told the character's emotions rather than shown how they feel through description and actions.
All in all, Feet of Clay fell short of my expectations after my first experience with this author in reading her book Dark Geist which was fantastic.
Rated 2.5 Delightful Divas by Doug!