Waking Up Naked by Kim Dare
Series: Sex Sells Series, Book Two
Publisher: Resplendence Publishing
Genre: GLBT, BDSM, M/M, Erotic Romance
Length: 98 pages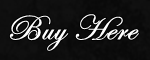 Summary:

Carl has a plan. After months spent staring at Miles Kavanagh and admiring him from afar, he's finally going to do something about his crush on his boss. An office party provides Carl with the perfect opportunity to make his move on the older man. All he needs to do now is get a bit of Dutch courage inside him, or maybe a lot of Dutch courage…

Falling asleep in his boss's bed might have been part of Carl's plan—but waking up naked in that bed the following morning, with no memory of how he come to be that way, really wasn't on his agenda. Could he really have forgotten one of the most important nights of his life?
Deb's Review:
Kim Dare has got it going on! Waking Up Naked is an emotionally sexy read that I could not put down. All I have to say is Thank you, for giving us some Awww moments between Carl and Miles.
Even though Carl is such a doll, I will admit that I wanted to slap him a few times throughout the book.*g* True to heart, you could feel how lost Carl was and his need to regain back the one night that changed his world.
There is no doubt that Miles the Mighty (My Nickname) is the Dom of this relationship, but I felt his insecurities as well, which in truth made his character more real for me. He comes off gruff, but for me the underlining intent of his role placed him in my top 10 of favorite Dom's.
What Miles and Carl share together is both sweet and powerful. Trust when I say you will not walk away untouched after reading this book.
Even though there were secondary characters, none played a big role in the main structure of the plot, which had it all, outstanding characters, a few hot sexy scenes to make you drool and finally a story that grabs you up and makes you melt.
Kim Dare is much like her books, sassy, sinfully sexy and leaves you coming back for more.
Rated 4 1/2 Delightful Divas by Deb!