False Pretenses by Cara Bristol
Series: Rod and Cane Society: Book 2
Publisher: Loose-Id
Genre: Erotic Contemporary Romance
Length: 179 pages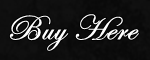 Summary:
Freelance journalist Emma Dupree needs a sensational story to boost her career and free her from the corporate hell of her day job. She finds her blockbuster in the Rod and Cane Society, an organization that encourages men to spank their spouses and goes undercover to expose the kinky perversions. Fearing she could be scooped by a rival reporter, she keeps a tight lid on her story, not even telling her new boyfriend.
Dan Tanner knows all about keeping secrets. He's a member of the kinky perv organization Emma is striving to expose. This real estate agent has a major spanking fetish and would like nothing more than to get his hands on Emma's ass, but fears rejection from his sexy new lady who insists she's 100 percent pure vanilla.
They're both operating under False Pretenses. Who will be the first to lose their cover and when Emma loses hers, will she let Dan discipline her for it?
Publisher's Note: This book contains explicit sexual situations, graphic language, and material that some readers may find objectionable: domestic discipline (spanking).
Dakota's Review:
What to say about this book? While I didn't read the first book in The Rod and Cane Society, I found False Pretenses to be quite enjoyable.
I honestly feel this was an excellent stand alone book. I got a good feel for all of the characters and none of them seemed one dimensional to me, so kudos Ms. Bristol. As far as the meat of False Pretenses , I found the premise of the book to be interesting and found myself glued to the pages, even shouting at Emma to come clean before it was too late. Did she? Well, I won't give away Ms. Bristol's plot but I will tell you it's well worth the read – particularly if you happen to love BDSM and discipline stories as much as I do.
The relationships building between not only Emma and Dan, but also between Emma and the Ladies of the Auxiliary club are wonderful. You get a complete feel of how the club is run, particularly when dealing with the board who may have to punish Emma for breaking the rules. I will have to say though that despite all the structure of the club and the consequences of her actions, I truly loved reading about how Emma started to fall for Dan and how she struggled with her needs. It was a very well penned story, and I'll definitely be reading False Pretenses again.
Rated 4 Delightful Divas by Dakota!