Waiting For Ty by Samantha Ann King
Publisher: Carina Press
Genre: GLBT, Erotic Romance, M/M
Word Count: 36,000 (novella)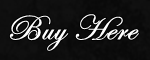 Summary:

Book two of Lovers and Friends

Tyler Coil doesn't do men. But it's harder to remember that each time he visits his best friend, gorgeous Landon Burke. As a political reporter, Ty is good at reading people, and he can tell the lust is mutual. But giving in to it could mean alienating his ultra-conservative family.

Landon never desired a man badly enough to explore that side of his sexuality — until he met Ty. He's waited four long years for a sign that Ty wants him too, and he can't deny his needs much longer. So when a career opportunity arises out-of-state, Landon wonders if maybe it's time to move on.

Then Ty crashes at Landon's while working on a story — and a searing kiss ignites a night of mind-blowing sex that's better than their most erotic fantasies. Forced to face his feelings, Ty must decide if love is worth the risk after all — before he loses Landon forever.
Samhain Queene's Review:
Waiting for Ty by Samantha Ann King is a wonderfully, sweet romance between Ty and Landon, two friends who are forced to deal with the reality of being in love with each other.
This is a story you don't want to put down until you find out what happens. Neither of them wants to let the other go, but nothing is ever simple. It helps that there are people in Ty's and Landon's lives who accept and support them no matter what. There are also those who push them out of their lives. Coming out is never easy, but building a family made up of the friends who love you can soften some of the harsh edges.
What I really enjoyed most about Waiting for Ty was the trust and maturity the two main characters showed when dealing with becoming a couple. They know together they are stronger and can weather any storm.
Great story. Definitely worth reading. Samantha Ann King gave us a great story and awesome characters. Kudos, Ms. King.
Rated 5 Delightful Divas and a Recommended Read by Samhain Queene!
ANNE
The publisher has been notified and will send you the book.