The Last Siren by Lizzie Lynn Lee
Publisher: Summerhouse Publishing
Genre: Erotic, Paranormal Romance
Length: 115 pages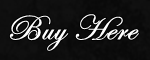 Summary:
Major Garth Rand al'Noor is a disposable hero, bitter and well on his way to a path of self-destruction. But when an eccentric admiral sends him on a fool's errand, he remains pessimistic, unable to believe that a mystical winged-nymph, a siren, has crashed into a navy ship. Until he sees her with his own eyes and is claimed by the ravishing beauty within moments of their meeting.
When the news about the siren leaks to the media, the situation escalates into a full-blown manhunt, the Cercius government sending their finest headhunters to terminate the magical creature. Garth has found his purpose in life and refuses to let anyone get between him and the woman he has fallen in love with.
But Garth doesn't know that she carries a dangerous secret, one that could threaten the existence of one and all. The secret that has made her the last of her kind…
Claudette's Review:
I would have rated The Last Siren by Lizzie Lynn Lee higher if it had read less like a male sexual fantasy.
In the beginning of the story, we are presented with an army officer who is pretty fed up of army life, and is still recovering from being dumped by his last girlfriend for another officer. In addition, he's sent on a mission to meet a mythical creature, which he assumes is a fool's errand.
The stunningly, beautiful 'creature' is a lovely winged woman that he names Lara, who instantly claims him as her mate. Unfortunately, there are also shadowy figures who are willing to kill to get their hands on her.
Even though Garth can take care of himself, Lara's submissiveness presents itself full-fold; thereby, making her extremely dependent on Garth. Unfortunately, in my opinion, it also left the impression that her personality was transparent, which made it difficult for me to feel any real empathy for her.
In addition, the story being told in the first person, from Garth's point of view, reduced not only the depth of the story, but also the characters. Am I being sexist if I say that I don't have a problem with a romance where the reader is told the story from both the hero and heroine's points of views, or purely from the heroine's point of view? Maybe, maybe not. However, I found it difficult as the reader to hear the story only from the male's point of view? I must confess however that I did find Garth's voice amusing and I certainly wanted to know what happened next.
I just wish Ms. Lee would have given more thought to how female readers would react to a main female character who in my opinion was portrayed to some extent as merely a helpless, submissive. Of course once Garth's protective instincts are aroused, he quickly falls in love with her.
Rated 3 Delightful Divas by Claudette!