Mate Hunger (Book 2 in the Ra's Chosen series) by Marisa Chenery
Publisher: Ellora's Cave
Genre: Paranormal, Erotic Romance, Vampire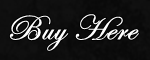 Review Copy Received from Publisher
Summary:
Set is a warrior chosen by the sun god Ra to protect mortals from the undead who hunt them. That is what he knows. Unfortunately, having watched his leader, a fellow warrior, succumb to a destined mate, Set also knows he will someday suffer the same fate. Set doesn't need nor want a mate. He's just fine on his own, thank you very much. But when a spitfire of a woman is thrust into his life, whose sole mission seems to be to knee him in the groin and escape every chance she gets, he's intrigued. A lot.
Desiree may have lusted after Set from afar for months, but that doesn't mean she's going to go willingly with the behemoth of a man spouting a whole bunch of garbage about immortality, an ancient Egyptian god and her destiny as his mate. No doubt he's two bricks short of a load. But when they touch, passion like she's never known consumes her. Perhaps he's not so crazy after all…
Cheyenne's Review:
Mate Hunger is book two in the Ra's Chosen series. After reading the first book, I couldn't wait to get my hands on this book. While this was a well-written, satisfying book, I was a little disappointed that it wasn't as intense and exciting.
I am very interested in the plot line for the series: Ra's Chosen Warriors and the evil they fight, but Mate Hunger was more focused on the relationship between Set and Desiree. The other characters didn't play as big a role in this story. In addition, there were fewer twists and turns, as well as less action.
That being said, I still enjoyed the book and am looking forward to the rest of the series. A few things have been hinted at in both books, and I can't wait to see what is really going on and how it will all play out in the end.
Rated 4 Delightful Divas by Cheyenne!