Howl and Harmony by Gabrielle Evans
Series: Midnight Matings, Book 11
Publisher: Siren Bookstrand, Inc.
Genre: Contemporary, Paranormal, Erotic Romance, M/M, GLBT
Length: 140 pages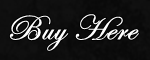 Summary:
The Gathering is called. The spell is cast. There is no escaping the Midnight Matings.
Milo's spent the majority of his life parading one man after another through his bedroom. He doesn't do relationships, and he definitely doesn't do commitment. While trying to escape the chaos of the gathering, the sweetest sound in the world catches his interest and threatens his playboy lifestyle.
When Milo Gavari loses control and claims him in the middle of the ballroom, Lark thinks he's finally found his missing half. The hellhound has a body to die for, but Lark quickly realizes the total package is far from perfect.
Milo's reputation for being cold and evasive isn't going to deter him, though. There's a sweet center to that rough exterior, and Lark intends to bring it to the surface. With his meddlesome aunts and Milo's overbearing father in the mix, finding his happy ending isn't going to be easy. But, the best things in life never are.
Lasha's Review:
I am really enjoying the Midnight Matings series and Howl and Harmony by Gabrielle Evans was a hoot. Called by the Council to mate, Mil Gavari, a hellhound, is pissed off that he might have to take a partner. He's all set to cause a ruckus when he sees the beautiful Lark. Unable to stop himself, he claims Lark in the middle of the festivities. On the other hand, Lark is extremely happy about his mating, now only if his family would stop interfering and leave Milo and him alone, things would be perfect!
What I truly liked about book eleven in this series was Lark. He was a shy, introverted man who had been living under the thumb of his over-protective aunts for so long that when he gets free, he's so happy that his joy is infectious. Enter Milo, a gruff, seen-it-all hellhound and you have the ideal combination for a couple. Throw in some hot sex, great secondary characters (Milo's brother and partner are wonderful and I hope they get their own book) and this was a delightful read, and so far my favorite in the series. Easily recommended.
Rated 4 Delightful Divas by Lasha!