Flipped by Olivia Brynn
Publisher: Silver Publishing
Genre: Contemporary, Erotic Romance, GLBT, M/M
Lenght: 72 pages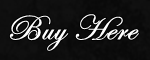 Summary:
Carter and Mario have been best friends for years. Their joint project to flip a house for a profit brings them closer than they thought possible, but is their friendship is too precious to sacrifice for a night of lust?
Carter Hope would do just about anything for his best friend. When Mario Gutierrez gets the bright idea to buy an old house together to flip, Carter swears he's out of his mind. Unfortunately, Mario is hard to resist. After one weird conversation at a bar and one meaningful look across an empty beer bottle, Carter isn't sure he's not the one flipping for his friend. They're both tops, so to make this work, one will have to give in and roll over.
Lasha's Review:
This short novella is a wonderful representation of the friends to lovers trope and was a delightful read. Carter and Mario have been friends for years. Currently they are living together and renovating a house, hoping to 'flip' it and make a tidy profit. However, one night something changes in their relationship and their close friendship turns even closer.
What I loved about Flipped by Olivia Brynn was the relationship between Carter and Mario. You could feel the history, love and friendship between the two men as you were reading. Plus, once they decide to become lovers…wow, there was some serious chemistry going on there! But then Ms. Brynn adds in the extra twist that both men are tops, so how will this affect them in the long run if they decide they want a relationship and not just a one night stand? That is not a plot device I've normally seen in m/m books, where so many characters switch, so the originality of that plot point really perked my interest.
My only niggle was the way Carter and Mario came together. One moment they are friends scoping other guys at a bar, the next, some switch is turned and they are going home together eager to bed each other. That instantaneous spark didn't work for me and wasn't fully explained, so instead of five divas, I rated it four and a half. Otherwise, Flipped was a fun, sexy read and I recommend it.
Rated 4 ½ Delightful Divas by Lasha!