Quinn's Need by SJD Peterson
Publisher: Dreamspinner Press
Genre: GLBT, M/M, BDSM, Contemporary,  Erotic Romance
Length: 260 pages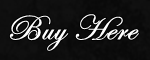 Summary:
Sequel to Lorcan's Desire – A Whispering Pines Ranch Novel
It's been a year since Lorcan James left Whispering Pines Ranch, and Quinn Taylor has barely recovered. Only two things keep him from falling into the abyss of despair: his work at the ranch and his escape into the world of BDSM at a club called The Push. At The Push, the sound of men begging him helps drown out the bitter memory of his own voice begging Lorcan to stay.
When Lorcan comes back to Pegasus, the same blistering heat simmers between them, but almost nothing has changed. Lorcan is still with Jess, the man he left the ranch with, and Quinn has captured the attention of Ty Callahan, a man who will beg Quinn for anything, anytime, and any way Quinn wants it. Despite how much he wants Lorcan, Quinn swears he'll never beg a man again. If there's one thing Quinn has learned the hard way, it's that not even begging can fill love's aching need.
Samhain Queene's Review:
Quinn's Needwas a wonderful sequel to Lorcan's Desire by SJD Peterson.
When we come back to Pegasus, Quinn is still reeling from Lorcan walking away. Quinn takes out his roller-coaster of emotions on everyone especially Ty. Quinn finds some release in BDSM at The Push, but he also falls into a world of new thoughts and emotions the closer he gets with Ty.
Just as Quinn is starting to figure out how his behavior has impacted his family, Lorcan comes back to town. Lorcan and Jess have plans to build a life together working Jess' ranch. Both men are thrown for a loop when a life changing accident brings them back together. This time as friends. Lorcan still loves Quinn, and Quinn has never let Lorcan out of his heart. As they work together, their friendship blossoms. At the same time, Lorcan's relationship with Jess begins to fall apart.
The personal growth of both Lorcan and Quinn only makes their connection stronger. Two strong men who need and love each other no matter the odds might finally have a shot at making it work. But for Lorcan, there's still Jess, and for Quinn there's Ty. What happens next is only surprising if you haven't fallen under the spell of the characters.
SJD Peterson has a cast of amazing characters and a wonderfully heartfelt story in The Whispering Pines series. I look forward to seeing what happens in Ty's Obsession.
Rated 4 Delightful Divas by Samhain Queene!