Flawless by Gabrielle Evans
Series: Haven, Book 6
Publisher: Siren-Bookstrand Publishing
Genre: GLBT, M/M, Paranormal, Erotic Romance
Length: 151 pages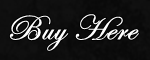 Summary:
[Siren Everlasting Classic ManLove: Erotic Alternative Paranormal Romance, M/M, vampires, light Consensual BDSM, sex toys, HEA]
Being mauled by a werewolf and claimed in front of an audience is not the romantic experience Lynk Braddock envisioned for his mating. Strong and dominant Kieran is everything he craves in a partner, but the man is also kind—something Lynk fears his dark past will destroy.
Kieran Delaney can see the need for surrender in Lynk's eyes, and all he wants is to wrap him up and protect him from the world. Still, while Lynk's submission soothes his wolf, Kieran wants a partner, not a doormat.
The race is on to find the remaining Braddock witches, and an allying coven suddenly becomes their enemy. With a vampire convinced Lynk is his mate—going so far as to bite him—the Council steps in to find the truth. Will Kieran and Lynk's relationship crumble under the politics? Or can they prove their love is meant to last for eternity?
A Siren Erotic Romance
Lasha's Review:
This is the sixth installment of the Haven series by Gabrielle Evans and my favorite so far. It has the best opening of a paranormal novel when Lynk after demanding that Kieran claim him, then punches his mate in the face! Way to introduce yourself to your soul mate, I'd say!
Since I've been waiting for Kieran's story for a while, I must say I was not disappointed in Ms. Evans' choice for him. Lynk is strong, powerful and a witch. Plus the back-story which has been developing throughout the series now heats up as Lynk must go and save his twin, fight off a delusional vampire who thinks he's his true mate not Kieran, and protect a secret book that his family has been the guardians of.
Although I had some difficulties with the beginning books in this series in terms of too many characters vying for control of the plot, I think the author has really hit her stride in Flawless and has fully fleshed out her universe and characters. I cannot wait for book seven!
Rated 3 ½ Delightful Divas by Lasha!