Sounds of Love by Susan Laine
Publisher: Dreamspinner Press
Genre: Contemporary, Erotic Romance, M/M, GLBT
Lenght: 220 pages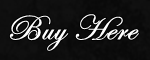 Summary:
What does love sound like? If you hear it, will you heed its call?
Police officer Jordan Waters is recovering from a shooting by moving to a new apartment in a new town and taking a new job. In other words, he's lonely. His first instinct is to relieve his anxiety through uncomplicated sex—until he meets a man so far out of his league and experience that he stumbles for the first time.
Police volunteer Sebastian Sumner may be deaf, but his spirit, openness, and sense of humor give him the strength to get through anything—even the emotional defenses of Jordan Waters. But it's his own family history that poses the biggest challenge. Can he learn to trust Jordan with his heart, or will his upbringing blind him to the sounds of love?
Samhain Queene's Review:
Susan Laine has created a wonderfully engaging love story in Sounds of Love.
Two men are brought together in a way that's not exactly subtle, but is definitely refreshing. Jordan is cocky, arrogant and a player when he meets Sebastian. Sebastian is the nice guy. The guy Jordan tends to avoid. But he's drawn to Sebastian in a way that makes him rethink everything. Sebastian is just trying to prove to everyone that although he's deaf he's not helpless. Jordan surprises him by accepting him as he is and supporting him no matter what.
In Sounds of Love, two very different men come together with a sweet explosiveness. I look forward to reading more by Ms. Laine.
Rated 4 Delightful Divas by Samhain Queene!