The Lottery by Alexandra O'Hurley
Publisher: Evernight Publishing
Genre: Futuristic/Time Travel, Erotic Romance
Length: 177pages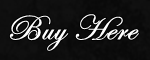 Summary:
Living in a world where men were treated like a rare commodity, Ethan Spears did what he could in order to survive. But when the proverbial rug was pulled out from under him, desperate measures called for desperate actions. To save his sister, he entered The Lottery, offering himself to one woman for a year.
Karlyn Bowman was a rebel in her family, choosing not to climb the corporate ladder in order to pursue her love of art. Lonely, ostracized by the family who should have loved her, she pushed forward trying to become a success. When her friend gives her a lottery ticket to cheer her up, she puts it aside and forgets it. Imagine her surprise when the knock came to her door and her life—and his—were changed forever.
Be Warned: anal sex, masturbation, orgies, bondage
Susan's Review:
The first opening scene in The Lottery was a powerful swarm to the erotic senses! Emotionally and erotically grabbing from the opening sentence, Ms. O'Hurley grabs onto the reader and keeps them entwined with Ethan and Karlyn until the very end. Not only is the story line intriguing, but all of the characters have multi-layers and tug at your heart strings. Who knew winning a lottery could be so fulfilling?
Highly erotic opening scenes will delight the reader while she cheers for good to overcome evil. While this theme remains throughout the novel, the plot thickens with highs and lows at every turn. I found it interesting that the author didn't really dwell on the emotional state of Ethan being a sex slave, but chose to develop his reasons for doing so into a very heartwarming story. Secondary characters were developed so well that I could actually picture actresses playing their roles. Glenn Close from her Cruella DeVille days would make a great Ophelia.
Rated 4.5 Delightful Divas by Susan!