A Nightmare Come by Sage Marlowe
Series : Nightmares, book #1
Publisher: Totally Bound Publishing
Genre: GLBT, Erotic Paranormal, M/M, BDSM
Length: 77 pages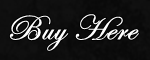 Summary:

Book One in the Nightmares series.

Dreams can come true—but sometimes nightmares are very real, too.

When Michael—Mikey—Fawkes bags himself a job as a handyman for a film production company and meets his favourite actor, gay porn star Colin Meighan, he believes his dream has come true. Colin indeed appears to be a dream turned to flesh. Handsome, young and as insatiable sexually as the roles he plays suggest, he makes his way into Mikey's bed and introduces him to unknown carnal pleasures.

A slick lover and sweet talker, Colin also finds a place in Mikey's heart, but as Mikey lets his new lover lure him deeper and deeper into a world of decadent on- and off-screen sex, their indulgences begin to take their toll on Mikey. Curious to find out more about the strange and inexplicable effect Colin has on his sex partners, Mikey discovers that there is a terrible reason why one man alone can never be enough to satisfy Colin's hunger and he realises that dreams can come true—but sometimes nightmares are very real, too.

Reader Advisory: This book is the first in a series with an ongoing story arc. It is set in the world of gay porn where the heroes enjoy a red-hot multi-man pile-up with secondary characters as well as some mild BDSM play.
Samhain Queene's Review:
A Nightmare Come True is the first in a new series by Sage Marlowe. While there is a lot of hot sex to be had by Mikey and Colin, there is also something deeper just below the surface. And that's what I really liked about the whole story. So as not to give anything away, all I'll say is that you'll start to figure things out as the story progresses, but you won't know for sure until the very end.
Ms. Marlowe has done a marvelous job setting up this series. I can't wait to read more because A Nightmare Come True was just the appetizer.
Rated 4 Delightful Divas by Samhain Queene!