Leap of Faith by Kristin Daniels
Publisher: Ellora's Cave Publishing
Genre: Erotic, Contemporary Romance
Length: Novella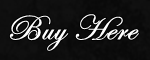 Summary:

When her grandmother bequeaths her a black pearl choker, Mia's intrigued. Even more mysterious is the note accompanying the gift, telling Mia her heart will know when she should wear the necklace. And it does. As she dresses to attend a company party, Mia somehow knows it's time to don the choker.

When Mia meets Logan at the party, their mutual lust is instantaneous. Only after the man gives her an unexpected, mind-blowing orgasm under the full moon does Mia learn Logan is vying for the same promotion she's worked so hard to win. Despite that, their smoldering attraction remains, urging them to indulge in further pleasures of the flesh. Then they discover the small charm hanging from the choker's clasp—a charm engraved with a love spell.

Are their sizzling desires nothing more than a magical push from her grandmother? Mia will have to take a leap of faith to discover if Logan is The One.
Susan's Review:
Leap of Faith is such a romantic story written by Kristin Daniels. It reminded me of a fairy tale as Mia finds her grandmother's black pearl necklace and the love of her life the exact way her grandmother told her that she would! Loved the fairy tale elements so much that I reread them just to let them soak in.
Mia couldn't stop herself from falling for Logan at a party hosted by her boss. Sparks fly, tensions rises, and love is definitely in the clouds when these two meet. However, her few minutes of happiness are soon destroyed by the fact that Logan moved here in hopes of getting the very same promotion she has worked and sweated her tail off for.
Yet, love knows no boundaries and in this fairy tale, you have to watch as the special forces at work show these two just what a leap of faith can do. Wonderful read that will have you smiling!
Rated 4 Delightful Divas by Susan!