Tie Me Up, Tie Me Down by KyAnn Waters
Series: Cowboy Kink
Publisher: The Wild Rose Press
Genre: Erotic Romance, BDSM, Western/Cowboys
Length: 41 pages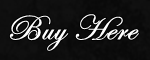 Summary:

A big truck rolled into town. The cowboy wore a black Stetson. Tristan McKay. He knows how to tie her up, but she refuses to be the woman to tie him down.

Jaycee Craven hasn't had hot, tie-me-up sex since Tristan left town. Okay, so six weeks ago she'd told him to go to hell. Now he's back in her one-horse town for the rodeo, only she's the one who's about to get more than an 8-second ride.

Tristan McKay walked away, but he never had any intention of staying gone. Jaycee's temper flares with the same intensity as her arousal and he's been burned by both. Trouble is—he likes playing with fire.
Susan's Review:
Fast, furious, and fun describe this mini novella.
When Jaycee's hot ex drives back into town, every emotion she ever felt with him pops right back into play at full speed. Tristan McKay literally drips sexiness as he walks. Arriving back in town for a rodeo, he has his sight set on rekindling with Jaycee.
Wild and passionate from page one, Tie Me Up, Tie Me Down by Kyann Waters will have you furious that it was just too darned fast of a ride!
Rated 4 Delightful Divas by Susan!