Satisfying Sophie by Ava McKnight
Publisher: Ellora's Cave Publishing
Genre: Contemporary, Erotic Romance, Menage a Trois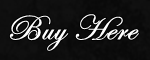 Review Copy Received from Publisher
Summary: Sophie has never had an orgasm. Too much guilt and a horrific teenage tragedy have left her self-conscious about her body. But her two roommates and best friends, Sam and Jordan, find Sophie beyond desirable. Together, they set a steamy seduction into play that awakens Sophie's passion…and her love for Sam.
Both men are more than willing to help satisfy her sexually. To finally free herself from the pains of the past and accept love in her life, Sophie must reveal her darkest secret to Sam. And hope he returns her love, even knowing her deepest flaws.
Publisher's Note: This story was previously published elsewhere under the title A Subtle Seduction and has been revised for Ellora's Cave.
Stacey's Review:
Satisfying Sophie was such a well written book, that I couldn't put it down. It kept me turning pages until the wee hours of the morning. The author, Ava McKnight, takes us on an erotic and emotional journey. Sophie can't keep a boyfriend because of issues in her past. She accepts that she'll never be able to share her body completely because of her disforming scars.
Sophie's two male room mates, Sam and Jordan, are her best friends. They accept her and love her, but still don't know her secret, nobody does. When Sophie's friendship with Jordan turns sexual, and her friendship with Sam morphs into love, she knows the time is coming to reveal all her past nightmares.
The book sizzles with sexual tension, and the sex scenes are super hot and addictive. Ava McKnight writes with such skill that we are taken away and trapped in the scenes with the characters.
For a sexy, emotional book about friendship, love and letting go, definitely add Satisfying Sophie to your reading list. You won't be disappointed!
Rated 5 Delightful Divas by Stacey!