Behind Blue Eyes by T.L. Schaefer
Publisher: Samhain Publishing
Genre: Romantic Suspense
Length: 304 pages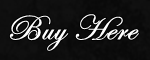 Summary:

When all eyes are on you, there's nowhere to run…except TOWARD the truth.

Crime-scene photographer Sara Covington hides behind her camera from the otherworldly ability that's caused her nothing but grief her whole life. Yet denial doesn't protect her when she runs across a serial killer with an aural signature she's never encountered.

Suddenly she's without a job and with nowhere to turn…except to an enigmatic, sexy-as-hell detective with a disquieting talent for seeing right through her defenses.

Brian Roney's fascination with Sara compels him to bring her in on the case that ultimately gets her fired. Even though he senses her mutual attraction, something holds her back from stepping into his arms. He's as determined to find out why she's pushing him away as he is to keep her safe.

When the killer strikes again, Sara realizes the only way to stop the madman is come clean about her painful past—and embrace the gift she has so long denied. Before the grisly trail of bodies leads right to her doorstep.

Product Warnings

A sexy alpha cop, a heroine with a past (and super spidey sense) and a maniac on the loose…what's not to love?
Shandy Jo's Review:
I love, love, loved Sara (aka Christie). Her past is so disturbing, yet she rises above it to become something more. Tough as nails when she needs to be, yet can get all girly too.
Brian was a also a great character, I love his tough outside demeanor, which hid/ protected the wounded guy inside. Although I was completely boggled by his outburst about the contacts. It really seemed like just an excuse to push Sara away.
The chemistry between these two was undeniable and when they finally got together wow whee… grab the ice water. Yet it wasn't the total focus of the book which I liked. I enjoyed the plot. All the cat and mouse chasing paired with the supernatural aspect really kept me flipping pages. I really liked how the abilities just helped and didn't become an over powering element. Sara used her knowledge garnered through hard work, just as much as her abilities.
I thought the tidbits placed at the beginning of each chapter about Sara's past added to the book. Giving the reader more insight and making it hard to not feel for Sara.
All in all, Behind Blue Eyes by T.L. Schaefer will take the reader on a very enjoyable thrill ride.
Rated 5 Delightful Divas by Shandy Jo!