Stroke Rate by L.M. Somerton
Publisher: Total-E-Bound
Genre: GLBT, BDSM, M/M, Erotic Romance
Length: 121 pages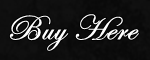 Summary:

Lucien Thorne likes to be in control, but the boy he wants to own may take some convincing.

Gorgeous but shy, Benedict Astor does his best to keep a low profile at the rowing club where he works. However, unbeknown to Benedict, he has attracted the attention of Lucien Thorne, rowing aristocracy, an Olympic medallist and a Lord.

Whilst looking for a new rowing partner, Lucien believes he has found what he needs in Ben. He pushes him to his limits on the water and it becomes clear that rowing with the pretty young man is not his only interest. Ben is attracted to Lucien but confused about his feelings. Lucien is demanding, arrogant and dominant—which Benedict responds to even though he feels he should resist.

Fighting emotions he doesn't understand, Ben has to contend with the bullying rowing club president and a humiliating auction of promises.

Lucien recognises Ben's hidden submissive streak and makes his own need for control very clear. He bids for Ben's time and then forces Ben to admit to his own desire to test the ground between them.

When the deeds to the boat club are gambled away, Lucien and Ben must work together to save it. Will their growing love survive the pressure, Ben's uncertainty and Lucien's desire to own him completely?

Reader Advisory: This book contains scorching scenes of dominance and submission between two professional rowers with smoking hot bodies! This includes bondage, chastity devices and orgasm denial, a bratty sub and a foul-mouthed, harsh Dom. There's also a very brief scene of attempted sexual coercion by a character not involved in the relationship.
Samhain Queene's Review:
Stroke Rate is the first book I've read by L. M. Somerton. I'm definitely going to check out more of her work.
In Stroke Rate, we're introduced to Ben and Lucien. Total opposites, Ben is completely oblivious to Lucien's interest until Lucien requests Ben row with him one morning. Dealing with his growing attraction to Lucien, Ben also has to deal with his innate submissiveness.
While training to compete to win back the deeds to their rowing club, Lucien and Ben also traverse the waters of a new relationship. Even though Ben is submissive, he's a very strong character who brings out the softer side of Lucien.
Good story. Loved the characters. Look forward to reading more by Ms. Somerton.
Rated 3 ½ Delightful Divas by Samhain Queene!