River's Redemption by Anne Rainey
Series: Black Water, Book 5
Publisher: Samhain Publishing
Genre: Erotic Contemporary Romance
Length: 98 pages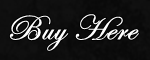 Summary:

He'd make her his future…if only he could rewrite his past.

Blackwater, Book 5

Before his adoptive parents stepped in, River's childhood was little more than hellish misery. He still has the demons to prove it. Too bad he can't seem to convince Jeanette Munroe that he's damaged goods, and anything beyond friendship is an act of futility.

He's done everything in his power to keep his ugly past from touching her sweet, innocent heart. Yet when he learns she's been mugged, nothing will keep him from her side. And soon all he can think about is stripping her bruised body naked.

Ever since she tripped over her clumsy ninth-grade feet and into his life, Jeanette has been secretly crazy about her best friend. To her frustration, he's never seemed to notice—until he comes to her rescue like the white knight she's always believed him to be.

River never realized how deep and hard he hungered for Jeanette until her kiss, her touch sets his desire free. But as the heat between them rises to fever pitch, his secrets threaten to shatter any chance for a future.

Warning: Contains a green-eyed devil of a man with a tortured past, and a woman more than capable of chasing his nightmares away—one scorching kiss at a time. May cause an uncontrollable desire to give or get a hickie.
Deb's Review:
OMG, have your tissue's at the ready because Ms. Rainey kicked up the emotion level in River's Redemption. I read it in 2 hrs.
River captured my heart a while ago, but now I am happy to have his story. I applaud Anne Rainey on creating a character who's not only a total bad-ass, but also one with a golden heart. I enjoy the private times River had with his mom Wanda. River just knows once his past is out Jeanette will run the other way, but is he right?
Jeanette is a sassy handful that I enjoyed getting to know throughout the series. She had me laughing, yes even cheering her on in her quest to seek River's heart. There were a few times I wanted her to slap a certain Alpha male upside the head. *smiles* Jeanette has been in love with River almost as long as she has known him, so tired of waiting, she decides it's time to kick it up a few notches. Look out River because there is a lioness on the prowl.
River and Jeanette have a special chemistry that combined with need and lust turns frenzied. Will they and the people around them survive? I have to give props to Anne Rainey for the raw emotions she brilliantly delivers in River's Redemption. I was totally caught up in the book to the point that I didn't realize I had reached the end of the story and that's saying a lot about Anne Rainey's writing.
The secondary characters aided in River and Jeanette's story, but pretty much let this become a River and Jeanette moment. I will say I enjoyed that Lucy and Jeanette was able to bond, which will make the twins life more interesting. (Insert evil laugh here.)
The plot is as brilliant as the author who created it, Never one to leave an emotional stone unturned, Ms. Rainey captured them all. I have to ask though, now that we have all the Jennings boys stories, will we see any more books on them?
I need to do a special shout-out to Anne Rainey for giving us a series full of sexy, heartfelt, delicious men and the women who love them. These will always be my favorite Anne Rainey moments.
Rated 5 Delightful Divas and a Recommended Read by Deb!