Ride to Ecstasy by Jory Strong
Publisher: Ellora's Cave
Genre: Sci-Fi, male/male, ménage
Length: Novella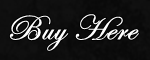 Review Copy Received from Publisher
Summary:
A desperate escape from the water planet of Qumaar lands Karena on Adjara, a closed desert world where the scarcity of women means each has at least two mates. It's her face lovers Zyan and Kaeden seewhen they undertake a vision quest to find the female meant to be theirs.
Aroused beyond measure, awed at discovering she can communicate with horses, they're more than ready to stake their claim in a carnal sharing of pleasure. But while capturing her body and enslaving it with passion is easy, happiness will depend on capturing her heart—and making her a willing prisoner to destiny.
A standalone set in the world first discovered in The Joining and Passion's Song, both published in Ellora's Cavemen anthologies.
Reader Advisory: If you love M/M, Zyan and Kaeden seriously steam up the pages, both before and after finding Karena.
Rhonda's Review:
This is my first book by Jory Strong, so I have not read the first two books set in the same "world". Ride to Ecstasy is a good read that just ended too soon. I think it could have gone a little longer so we could see how Karena adjusted to her life with Kaeden and Zyan.
Kaeden and Zyan are already in love and happy together. Part of me wishes that Ms. Strong would have left it with just the two men. I would have liked to see more of the emotions between the threesome instead of them just having a lot of sex. (I know, you're shocked I'm saying this).
Kaeden and Zyan botch a few things with Karena, but that's to be expected as they learn to strengthen their relationship. Seeing everything that Karena had to deal with and her escape made me hope she is successful and happy.
Ride to Ecstasy was well-written and the characters were loveable. However, I would have liked to have seen more depth in the plot of the story as well as the characters to make it a more comprehensible story that you could dig your teeth into and take a bite. Regardless, I look forward to reading other stories by Ms. Strong.
Rated 3.5 Delightful Divas by Rhonda!