The Alpha And The Outcast by Cheryl Dragon
Publisher: Resplendence Publishing
Genre: GLBT, Erotic Paranormal Romance, M/M
Length: 82 pages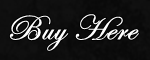 Summary:

Thrown out of his leopard-shifter colony for being gay, Zane Adams is lost. He wanders into trouble, ends up injured and finds sanctuary in a resort near Lake Tahoe called Shadow Valley. Bronson Carter is the owner. He leads a pack of misfits and rejected shifters. Zane instantly knows Bron is his mate, but the reserved Alpha needs some convincing. Bron melts quickly and shows his sub-side in private as he discovers Zane's story. They both have no one…until Zane's brother shows up. Bron wants to keep Zane with him but doesn't want to divide a family. He urges Zane to stick with his colony, but Zane won't listen. If Bron isn't his mate, Zane is sure he will never have one.
Jessie's Review:
Ms. Dragon's book, The Alpha And The Outcast, was set in a resort secluded in a valley near Reno. The book was a sweet and emotional read that was hard to put down.
Bronson Carter, the Alpha of the misfit shifters in the valley, has a big heart and only wants what is best for the pack he runs. Along with his best friend Reid Addison they try to take care of their pack and any strays that come their way. Zane Adams was kicked out for being gay and wanders into the valley with a wolf chasing him down. Bronson runs to the rescue and finds more than he is looking for.
Ms. Dragon has done it again with The Alpha And The Outcast. In addition, it's a wonderful read that makes you want to jump for joy and cry at the same time as Bronson and Zane find life is more than they hope for. A true joy to read and a real page turner.
Rated 4 Delightful Divas by Jessie!