Taken by Andrew Grey
Series: Stranded: Book Two
Publisher: Dreamspinner Press
Genre: GLBT, Erotic Contemporary, M/M
Length: 200 pages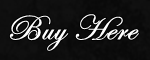 Summary:

A Spin-off of Stranded

On the day he and Roman Capanelli were to be married, Malik Stevens wakes up in a small room with very little light. Time must be passing, because a door opens from time to time and food is left for him—that's his only connection to the outside world. Roman is a choreographer on Broadway, and he's waiting for Malik at the park with all their friends, ready to start their marriage ceremony. When Malik doesn't show up, Roman is nearly heartbroken thinking he's been left at the altar. But soon he understands that Malik hasn't stood him up, he's been taken.

Desperate and determined, Roman begins searching for clues to aid the police. Then, when Malik escapes, the couple continues the search until they ferret out the culprit, and in the process open up a box of secrets. An orphan who grew up in a foster home, Malik knows his father was a serial killer and his mother died of grief and shame after his father was convicted. Now it seems some of his parents' skeletons still hang in the family closet. But was Malik's kidnapping meant to uncover those secrets or to hide them forever?
Evelise's Review:
Taken was a roller coaster ride of a story as Andrew Grey delivered tumultuousness, intrigue and suspense. Lovers Roman and Malik were on the brink of binding their lives together before family and friends when the unimaginable occurred; Malik left Roman standing at the altar. Unbeknownst to Roman, Malik was kidnapped and the story spiraled from there. Hours led to days and soon Malik's own resourcefulness allowed him to escape the clutches of his kidnappers.
Roman and Malik were soon reunited but the story had just begun. Visiting relatives, secretive mail and a trip abroad were just a few of the many facets to the book.
Mr. Grey is a master storyteller as he left this reviewer on the seat of her chair needing and wanting to know what would occur next. The drama and heartache that engulfed the characters was realistic and personified true emotion. Roman and Malik demonstrated the desire to protect each other in a situation where little could be controlled. Their emotional turmoil permeated through the pages as Mr. Grey developed these well-crafted souls, allowing sadness and or laughter where needed.
Old friends were once again involved and new ones became integral parts of Roman and Malik's lives. I see book three on the horizon?! Mr. Grey wove deliciousness in this five star story. Lovers of M/M or simply lovers of suspense? – Taken is a recommended read.
Rated 5 Delightful Divas and a Recommended Read by Evelise!