Goldie and the Three Behrs by Harris Channing
Publisher: Siren Publishing-BookStrand
Genre: Erotic, Historical, Multi Partner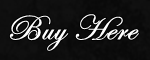 Summary:
Some men are too hard. Some men are too soft. But only one man is just right…
Choosing the perfect bed is easy, but sometimes finding the right person to share it with is an adventure!
The Marquess of Blackwood lays eyes on Goldie Locksley, and immediately falls for her. Unfortunately, his youngest brother, Joseph, decides to make her his bride. But when their father tells him no, all hell breaks loose and all three brothers will do their utmost to see that they are a part of her future. But her happily ever after lies in the arms of one man. Will he be able to prove himself in time, or is Goldie destined to a life of misery or mediocrity?
Monica's Review:
This story is a dark, twisted, and lusty twist on the fairy tale Goldie-locks and the Three Bears. Harris Channing did an excellent job turning this story into something unique and something probably closer to the way the story was originally written (most children's fairy tales have a darker counterpart in the original).
Goldie and the Three Behrs had quite a few surprising plot points. Just as I was getting to a point,my brain feverishly working to figure out the next part Harris Channing would surprise me with yet another twist. The love scene with Edmund and Julian is one of my favorites in the entire story. It is a m/m scene but it is not full detail, just enough to keep you wanting more from these characters while lending to the story.
Goldie is not the typical heroine I look for in a book but she holds her own at the end and I commend her for that. I enjoyed the interaction she had with William and I was glad to see how the story ended. Perfectly, in my opinion! This story is short and to the point but it will keep you on your toes and wanting more from the author.
Rated 4 Delightful Divas by Monica!