Blood Brothers by Susan Arden
Series: Rocky Mountain Shifters, Book #2
Publisher: Decadent Publishing
Genre: GLBT, Erotic Paranormal, M/M/M,Menage
Length: 65 pages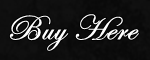 Summary:

As wolf shifters, Tristen and Fin's loyalty knows no bounds. Yet these close shifters lack the ability to speak from the heart. This pervasive silence leaves them without the means to overcome problems plaguing their relationship. Tristen suffers from PTSD and refuses Fin's suggestions for help. Fin becomes a shifter of fewer and fewer words. As lovers, they meet each other's beta needs until Fin craves a rougher edge. A kinky edge.

Santo, another ex-soldier and vampire is looking for work, a place to belong after he swears off bloodsucking, given his battlefield experiences. Running security for the head of the local shifter's council seems perfect. Cue Fin and Tristen to help.

Now, the three come together for a night of kink, learning that sex can be a means to discover deeper desires. Fin and Tristen must decide if they will stay together, or if sex with a seductive vampire is the doorway to the end.

Caution: This tale will tantalize, causing flaming fantasies to the point of searing. Be ready to sweat.
Evelise's Review:
Wolf shifters Tristan and Fin are in a committed relationship. Committed to each other and their pack, but with commitment comes issues. Tristan suffered from PTSD and Fin was into BDSM. Unfortunately the two external influences collide and created a mix that spiraled slightly out of control for the two men.
Blood Brothers by Susan Arden delivered intrigue and suspense as almost a mafia-like world was divulged. A world where Tristan and Fin's military expertise was essential. Ms. Arden delivered sexy shifters on the verge of snapping due to so much sexual heat. Tristan and Fin steamed the pages and the addition of vampire Santo; rocket fuel ignition. Santo, a vampire with special powers brought into the mix gave depth and character to the relationship. A relationship on the verge of self- destruction.
Hot, kinky sex that will make you break out in chills makes Blood Brothers a must read.
Rated 4 Delightful Divas by Evelise!