Found In Bliss by Sophie Oak
Series: Night in Bliss, Colorodo, Book #5
Publisher: Siren-Bookstrand Publishing
Genre: Erotic Romances, Menage
Length: 302 pages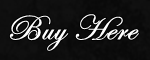 Summary:

Eight years after being tossed aside by the husband who took her son away, Holly Lang finds herself caught between two lovers – the exotic and dangerous Alexei Markov and the gentle but haunted Dr. Caleb Burke.

A former hit man for the Russian mafia, Alexei has been in witness protection while he testified against the mob. Now that he is done, he will do anything to earn Holly's love.

Dr. Caleb Burke is a walking contradiction. His love for Holly is obvious, but he keeps her at a distance. Underneath his gruff demeanor is a tortured soul that only Holly can heal.

As their passions burn out of control, Alexei and Caleb discover someone is trying to kill her. The only way to discover the identity of the killer is for all three to face up to the secrets of their past and work together to fight for everything they have found in Bliss.
Deb's Review:
Bliss, Colorodo is a haven for trouble, happy ever afters and the most intense sexual experiences in and out of the bedroom. Found in Bliss by Sophie Oak is a hot ticket to pleasureville.
Holly is a strong sexy character that I enjoyed tremendously. I feel that she grew more with time. I am glad that she came later. Now what's a gal to do when two hot males go gunning for her?
Caleb and Alexei are just as entertaining as they are sexy, talk about a double dose of hot strapping men. Caleb sure loves the word No. I was laughing at how it was frustrating me as well. I have to admit that I have been waiting for Alexei to show his heart.
These two Alpha males touched me as I read on. They overcame their roadblocks both in the past and present. This trio heat things up in the bedroom. Let's just say having a Doc in the family sure is a plus. *grins*
As for the secondary characters, Holy Smack Down! They are a handful. You get to visit with the ones you enjoyed from the first books, as well as get to know some new players. What there is never a shortage of is trouble.
I have to give a shout out to Ms. Oak I loved getting to know Nick as adult. I was impressed.
Found in Bliss is a fun, sexy read that had some, "Oh crap!" moments with an interesting twist. Sophie Oak is a gem among the writing world.  She's utterly delish!
Thank you for one of the best series ever!
Rated 4 Delightful Divas by Deb!