Hypnotized (Incognito, book 10) by Karen Wiesner
Publisher: Whiskey Creek Press
Genre: Romantic Action/Adventure, Suspense
Length: 286 pages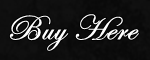 Summary:
Dr. Sherry Mansfield is a talented hypnotist who possesses the ability to use the power of suggestion in an eerie, supernatural way. When she sends the Network a message through a suicide bomber that she wants to escape her abusive husband–the leader of a small terrorist group–they offer her a deal: They'll rescue her from her husband if she'll use her special skill for them in the pursuit of justice. The Network also fears that a rival terrorist faction will target Dr. Mansfield, wanting to use her unusual gift for evil the same way her husband's group does. Network operatives–and former secret lovers–Noah Harlow and Rhiannon Murray must rescue Dr. Mansfield to keep the world at large from falling into jeopardy.
Kathy's Review:
Karen Wiesner's Hypnotized is the tenth book in her Incognito series and right from the very beginning there was an energy that I could almost feel, especially when Rhiannon and Noah interacted. Frankly I was quite surprised because I don't recall this happening before; I mean there have been plenty of times that I would get a strong sense of what was happening or the emotions would seep off the pages. But this was a totally different kettle of fish and, even after having raced through the story, I'm still at a loss to understand just what happened.
Rhiannon and Noah had been introduced—although that may be too strong a word—in book four, Dead Drop, when they were kidnapped by terrorists. We learned some about the torture that both Rhiannon and Noah endured, but it was a very bare bones recitation. Suffice it to say that getting the full details and then, from there, the story of Rhi's and Noah's romance was an eye-opener.
Oh, and that's the other point I found quite interesting; Noah is a by-the-book kinda guy and yet he and Rhiannon had a relationship when repercussions for agents 'fraternising' were extremely serious; the threat of deadly seriousness existed.
Karen Wiesner's intense focus on Rhiannon and Noah, their individual and shared pasts, their thoughts and feelings and what's happening now, they both become so real. I especially love that we see a part of Noah that no-one else—except maybe for Angelo—knows exists. Even Rhiannon can't see exactly who the man is, but then with her past and the walls that she's erected to protect her heart, it's very understandable.
Like so many other operatives in the Network, neither Rhiannon's nor Noah's pasts were anywhere near ideal. That's one very common thread I've found throughout the series, but it makes perfect sense. Why else would you commit the whole rest of your life, your very self, to a faceless, nameless organisation if growing up had been normal? And that's something else that Ms. Wiesner does a very good job at; taking sometimes damaged people, or at least people who had no-one else in their lives, and making them believable as one-half of a couple. She makes them likable regardless of any negatives we know about them.
Seriously, many of the characters in the previous books—and Hypnotized—are people I didn't have a very high opinion of. But by the end of their story, I've made a complete turnabout. And it's due entirely to Wiesner's ability to get below the surface so that we really know these people.
Hypnotized has some very surprising elements and Wiesner's mastery of twists and turns once again guarantees a book that will keep you fixed on the story. You really don't want to miss a thing. And even for the tenth book in the series, I had a great deal of trouble putting it down. Each story is so unique and so very much its own that I'm still rather awe-struck. And once again to Karen Wiesner, I say thank you.
Rated 5 Delightful Divas by Kathy!